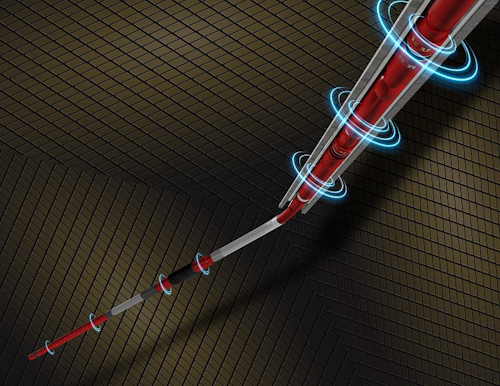 Offshore staff
BAAR, Switzerland– Weatherford International plc has received an OTC Spotlight Award for the TR1P, a remote-activated, single-trip deepwater completion system.
Mark Hopmann, President, Completions for Weatherford, said that by combining the upper and lower completions in one trip in adeepwater injector well in West Africa, the system reduced installation time between 40 and 60% and reduced rig time by four to six days.
Using radio-frequency identification (RFID) technology, the field-proven system delivers 100% interventionless operation in both producer and injector wells, the company said.
Benefits of the TR1P are said to include:
Zero control lines, washpipe, wireline, coiled tubing, workover rigs and wet-connects
Function test all components during installation
Circulate the well from the toe to the heel
Stimulate and isolate a zone or the whole well
Set and test selective upper and lower completion components
Test independent barriers
Bring the well online remotely.
Hopmann added: "Weatherford's TR1P advanced deployment system has set a new industry benchmark for completion installations, especially in deepwater environments. The ability to perform multiple operations in less time with less equipment and fewer personnel is a game-changing deepwater solution, and the answer to our customers challenge to significantly increase efficiencies when installing deepwater completion systems. TR1P gives you the ability to perform the operations demanded by your reservoir, rather than your budget."
03/28/2019