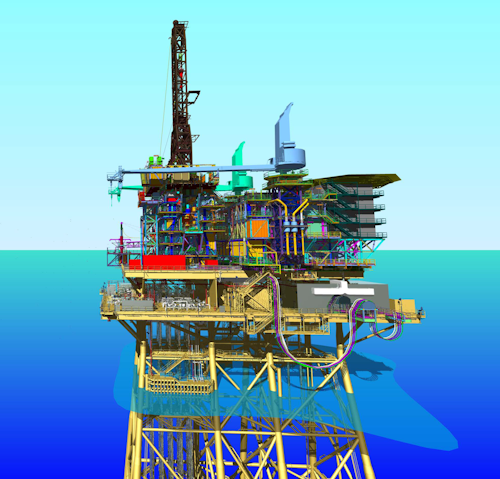 Offshore staff

HOUSTON – William Jacob Management Inc. (WJM) has introduced a new modular offshore drilling rig design that it says reduces deployment costs and improves speed-to-market for upstream operations. The Modular Offshore Rig Facility (MORF) is a copyrighted design for a 3,000-hp modular drilling facility. It is the first of its kind in size and configuration; it is also a first for use in the Gulf of Mexico, said WJM.
Developed for a national oil company with a major presence in the Gulf of Mexico, the design was driven by the client's demand for improved cost performance across its offshore operations.

"Our team of design engineers deliberately downsized the individual modules so they could function like a set of interlocking building blocks and be lifted in-place by 'leapfrog' cranes," says Trevor Smith, vice president of drilling facilities engineering. "This solution enables the modular rig to be configured for drilling and integrated production below, while providing significant cost savings in deployment."

The rig has two main modules: the drilling equipment set (DES) and the drilling support module (DSM). The DES has the capacity to access 15 wells arranged in a 3 x 5 matrix and is capable of drilling wells up to 25,000 ft (7,620 m). The DSM is equipped with a pair of rig cranes that streamline installation. The modules can be delivered using the client's service fleet, and then assembled using a combination of crane systems.

The blocks containing the cranes are installed using a temporary "leapfrog" crane package. Once the rig cranes are operational, the installation is then completed using the rig's own cranes. This strategy eliminates the need to contract a lift barge.

07/25/2014