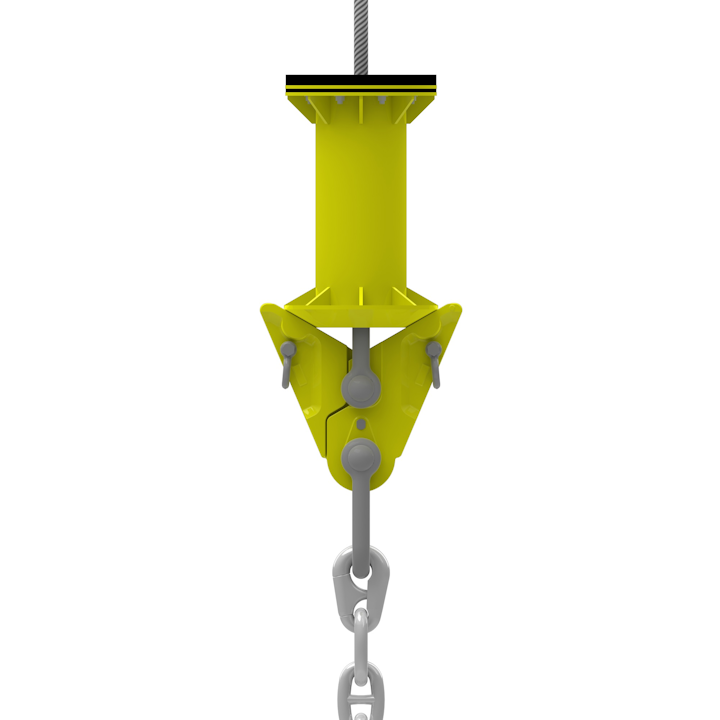 Offshore staff
BROUSSARD, Louisiana – Delmar Systems has introduced the Delmar Quick Release (DQR) – an in-line mooring component with a simple mechanical release that allows the rig to safely and efficiently offset or depart from a moored location in an emergency, with or without the use of support vessels.
The DQR can be used with any anchor foundation, and it allows for safe mooring of DP rigs as well as traditional moored rigs. Additionally, the DQR can be reconnected in the field without recovery to shore by simply replacing the shear pin and reinstalling the mooring line to the rig.
"The DQR enables DP MODUs with mooring capability to operate in shallow water and still quickly depart location under their own propulsion prior to a cyclonic event without needing support vessels to disconnect the moorings," said John Shelton, Delmar's engineering manager. "This scenario expands the market and seasonality for these rigs and significantly reduces risk to surrounding infrastructure. The DQR also has application in Arctic moorings where it enables the MODU to escape a collision from approaching ice when ice management efforts dictate immediate rig departure from location."
Delmar Systems received both ABS and DNV approval for the DQR, verifying its compliance with the strict ABS and DNV standards for offshore use.
06/10/2014