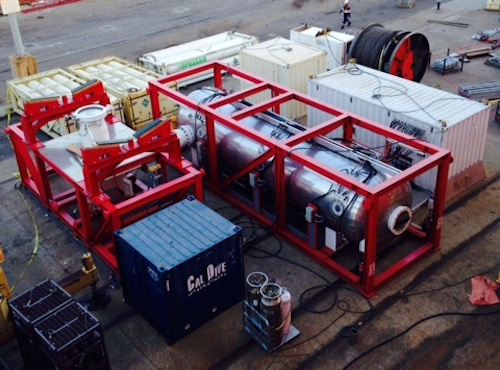 Offshore staff
NEW IBERIA, Louisiana – Unique System LLC (USA), a division of Unique Maritime Group (UMG), has completed the first mobilization of its Unique Hydra purpose-built Hyperbaric Reception Facility (HRF) within the US Gulf of Mexico.
The HRF was transported to Pensacola, Florida, where it was set up and completed various procedures including IMCA testing and customer approval. The system was leased by Cal Dive International for the duration of its project in order to ensure the safety of its saturation divers in the event of an emergency while on the project.
HRF units are used in the event of an emergency evacuation of a DSV having divers in saturation, the divers will have a controlled and comfortable decompression and available medical treatment.
9/10/2014