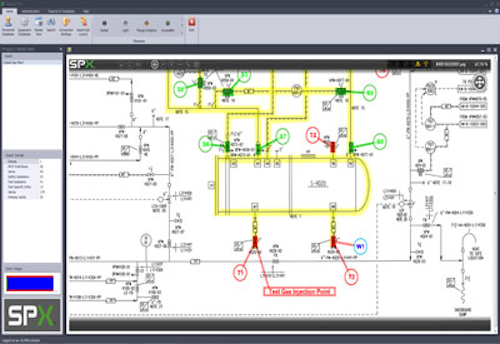 Offshore staff
STAVANGER, Norway– SPX Hydraulic Technologies will introduce Flange Pro, its new flange integrity management system at this year's Offshore Northern Seas.
The company says Flange Pro can be used across the entire pipeline system: flanges, valves, small bore tubing, and other specialist equipment.
Regarding the configuration, the system is designed to support Microsoft Windows 2008 R2 and above operating systems. Different formats are supported for data updating, loads and exports: CSV/Excel/XML.
SPX Hydraulic Technologies is exhibiting at stand 1126 in Hall M.