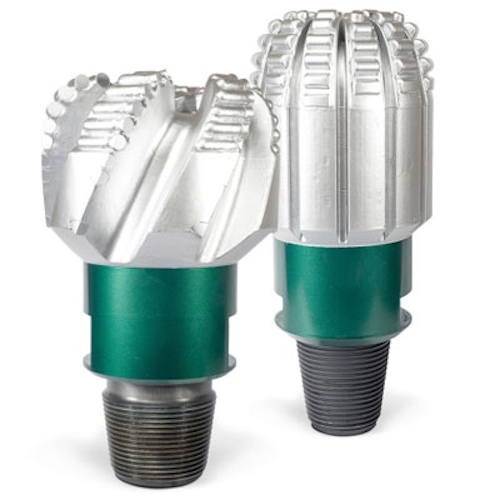 Offshore staff
FORT WORTH, Texas – Varel International Oil and Gas has launched the IMax series diamond impregnated drill bits for hard and abrasive formations. The highly flexible series, available with a hybrid cutting structure design, can be equipped with turbine sleeves and box up connections.
The company says the high-performance IMax series bits are based on the latest in design, material, and manufacturing science and optimized to drill faster and last longer in challenging applications.
The product line features:
• Strict diamond selection ensuring diamonds of similar size and quality
• New pelletization process, preventing diamond aggregates, and reducing areas of low diamond concentration
• Improved diamond/matrix bonding
• Infiltration in controlled temperature environment for reduction of oxidation and graphitization, resulting in improved bit wear characteristics and durability
• Cylindrical, hot isostatic pressed (HIP) segments tailored to the formation
• Custom cutting structure design by proprietary SPOT bit design program.
IMax+ adds premium Vulcan PDC cutters for a hybrid design with a dual cutting structure. Varel says the bit design is effective in less-consolidated sandstones or when drilling from a softer formation into a harder and more abrasive formation, where durability is key. PDC cutters are strategically located on the cutting structure for increased formation shearing. As the formation becomes harder or more abrasive, the PDC cutters wear down to expose the HIP cutting structure to the formation.
03/05/2014