Offshore staff
CHESTERFIELD, UK – Cathelco Seafresh is supplying reverse osmosis desalinators for the Khannur, an LNG carrier owned by Golar LNG of Norway. The LNG carrier is being converted to a floating storage and regasification unit (FSRU) at the Jurong Shipyard in Singapore.

After conversion, the vessel will be renamed the West Java FSRU and installed at a location in Jakarta Bay, Indonesia, where it will be operated by PT Nusantara Regus.

Two Cathelco Seafresh 'Ton' units will be installed on the vessel, each with the capacity to produce 40 tonnes of fresh water per day. Fully automatic in design, they incorporate water quality sensing systems which test the product water electronically.

Another order has come from Jaya Shipbuilding who are building a new 78.2 m (257 ft) anchor handling/offshore support vessel for Java Marine Lines. Cathelco Seafresh is supplying two H2012 units which will each provide a daily output of 5 tonnes of potable water for drinking, cleaning and domestic purposes.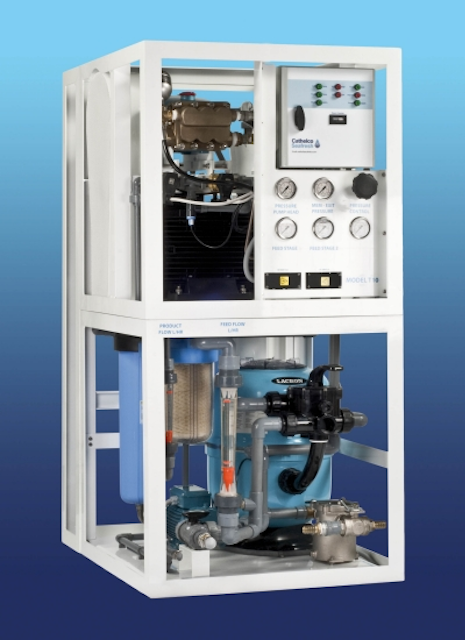 12/07/2011