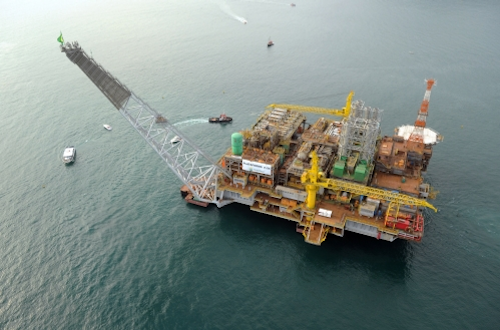 Offshore staff
SEYMOUR, Indiana – Along with the introduction of its new QSK95 engine, Cummins Inc. has announced that the engine will be configured as a ready-to-install offshore drilling power module (ODPM) with 2.1 MW output.

Cummins introduced the 16-cylinder, 95 l, high-speed diesel engine in what Tom Linebarger, president and COO said was "the largest customer event ever (for Cummins), and a major milestone in its history."

He also said that the engine is the most powerful high-speed diesel made to date.

For use as an ODPM, the QSK95 is rated at 3,000 hp (2,125 kWe) at 1,200 rpm and is designed to align with a standard output node for use on moored semisubmersibles, jackups, drillships, and floating and gravity-based platforms.

Cummins says the new engine reduces the required space by as much as 40% and the weight by about 33% compared to medium-speed engines of equal capacity.

"The need to drill deeper and increase productivity is driving the demand for stronger and more efficient offshore power modules, and our new QSK95 ODPM will be ideally suited to handle these higher electrical loads with non-stop dependability," said Erik Drewry, director – Cummins Oil and Gas Business.

"With drilling rigs and platforms using as many as six power modules, the reduced space and higher fuel-efficiency of the QSK95 prime mover provide a clear advantage. Operators can also expect to see higher levels of uptime availability than they have experienced from an ODPM generating 2.1 megawatts," added Drewry.

The QSK95 module will join the QSK60 ODPM with 1.3-MW prime power output, recently introduced by Cummins. The two drilling-module engines share the same fuel system, turbocharging, and electronic control systems.

The engine is undergoing testing at Cummins newly expanded Seymour Engine Plant and High-Horsepower Technical Center. A prototype is expected out of testing in 2013 with limited commercial distribution in 2014 and full production in 2015, according to Mark Levett, vice president and general manger of the High-Horsepower Engine Business Unit at Cummins.

Levett further said that a 120 l version of the engine is on the horizon as is an all natural gas fuel platform.

The new engine also is packaged in a C3000 genset with up to 3.5 MW and also a 4,000-hp version for marine propulsion and auxiliary generator sets.

Dr. John Wall, VP and chief technical officer noted that Cummins' experience with the automotive market has served it well in addressing the emissions on the new engine. While the technology may not be parallel, Wall said, experience with the EPA and other agencies has helped establish targets during development. He also pointed out that Cummins is the only engine company with an all in-house genset.

To that point, the QSK95 has a selective catalyst reduction aftertreatment that replaces the exhaust muffler to meet stringent emissions standards, including EPA Tier 4 Final rules that become effective in 2015.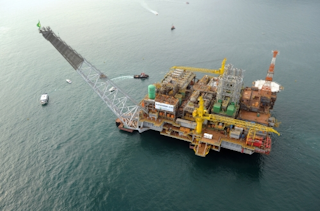 Cummins newly introduced QSK95 engine sits outside a test cell at the Seymour plant while another version undergoes tests.
11/03/2011