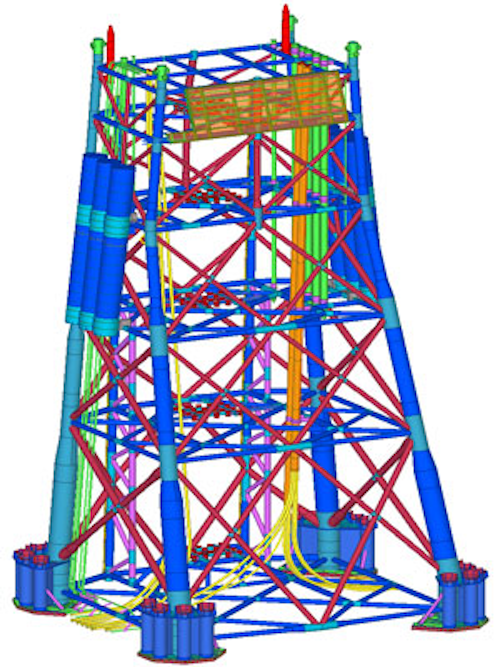 Offshore staff
VLISSINGEN, the Netherlands – Heerema Fabrication Group's (HFG) Vlissingen yard has a letter of award to build the steel jacket for Statoil's Dagny field in the central Norwegian North Sea.
HFG Engineering was awarded the front-end engineering design study for the jacket in October 2011.
The Dagny structure, to weigh 16,000 tons, will be the largest launch jacket constructed to date at the yard. Heerema Vlissingen will start fabrication in November, with delivery scheduled for April 2015. The project has yet to receive Norwegian government sanction.
The jacket will be about 142 m (466 ft) tall with a footprint of 60 x 50 m (197 x 164 ft) and a top of 40 x 30 m (131 x 98 ft). Its 155-ton pre-drilling wellhead deck of 14 x 14 x 4 m (46 x 46 x 13 ft) will be engineered to accommodate phased development of the Dagny field and will eventually be integrated into the topsides cellar deck.
Dagny is a gas, condensate, and oil field, 30 km (18.6 mi) northwest of the Sleipner complex. It will be developed with the fixed platform in 116 m (380 ft) of water andconnected to the Sleipner facilities for gas export. Oil will be offloaded to tankers.
2/7/2013