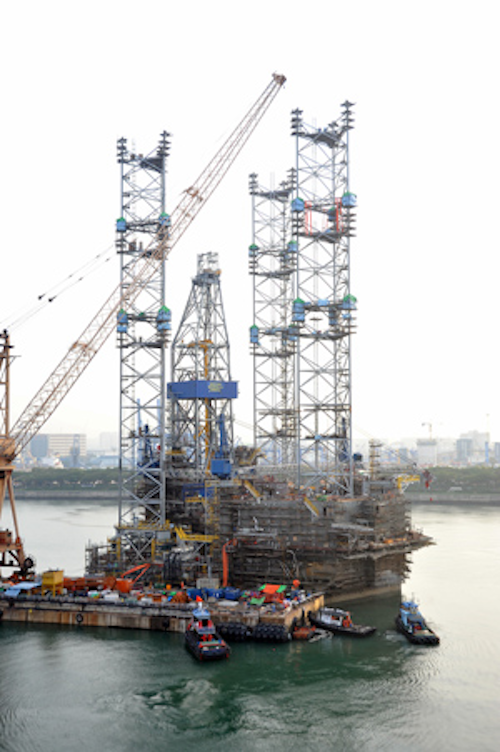 Offshore staff
SINGAPORE –Jurong Shipyard has returned to its original position a jackup drilling rig that had tilted during shipyard work at the end of 2012.
Jurong and relevant authorities are investigating into the causes of the tilting and repairs will begin immediately upon lifting of a stop work order.
The jackup was scheduled for delivery in 1Q 2013 but now is estimated for delivery in 3Q 2013.
1/15/2013