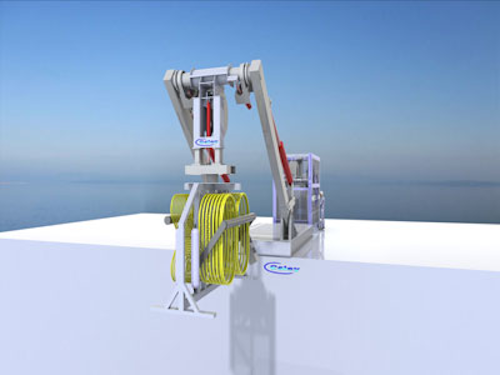 Offshore staff
GLASGOW, Scotland –Caley Ocean Systems has developed a portable Intervention Work Over Control System (IWOCS) deployment system.
Mounted on a portable skid, the IWOCS Deployment System comprises two elements: a reeler/power unit and an A-frame. All operations take place within the boundary of the skid.
The IWOCS subsea deployment frame and umbilical are handled by the dedicated A-frame and docking unit. Equipment is fully captured during in-boarding and outboarding with minimum manual intervention, and increased protection of the equipment, says Caley. The IWOCS Deployment System is suitable for use in Sea State 6 conditions.
In addition to rapid mobilization and portability, the deployment system requires less deck space than a conventional IWOCS reeler and sheave arrangement.
02/10/2015