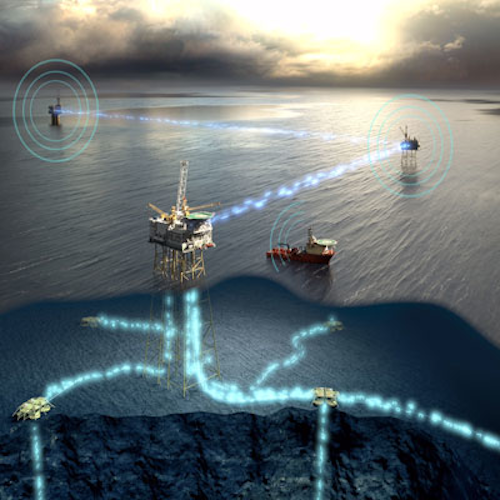 Offshore staff
OSLO, Norway – Marlink and Tampnet have partnered to offer offshore LTE services in the North Sea. The Long Term Evolution-based (LTE-based) services will integrate low-latency 4G into the established very small aperture terminal (VSAT) and mobile satellite services (MSS) portfolio.
The companies said Tampnet's low latency supports a better user experience while adding 4G to Marlink's connectivity offerings.
Tampnet's 4G service is built on top of its offshore core network consisting of 2,500 km (1,553 mi) of offshore fiber connecting producing oil platforms in the North Sea. The technology is as flexible as the 4G mobile technology used onshore and planned roaming agreements will enable vessels to retain their connectivity near the coast and in port.
"We are excited about partnering with the market leader in marine communications in the offshore industry. We are confident that the technology will add value to Marlink and its customer base. Marlink's vast offshore experience and competent technical personnel will undoubtedly ensure professional installation, integration and maintenance of the LTE equipment on board its customers' vessels," said Per Helge Svensson, managing director, Tampnet.
Tore Morten Olsen, head of Maritime Satcoms in Airbus Defence and Space, said: "Our partnership with Tampnet will help us to meet a significant market requirement and is integral to the development of hybrid, low-latency connectivity solutions where VSAT, MSS, 4G, and Wi-Fi combine to provide a seamless user-experience that offers excellent value due to automatic, least-cost routing. Furthermore, it is reassuring for us as a service provider that Tampnet's LTE network is based on the largest fiber-based offshore communication network in the world."

05/08/2015