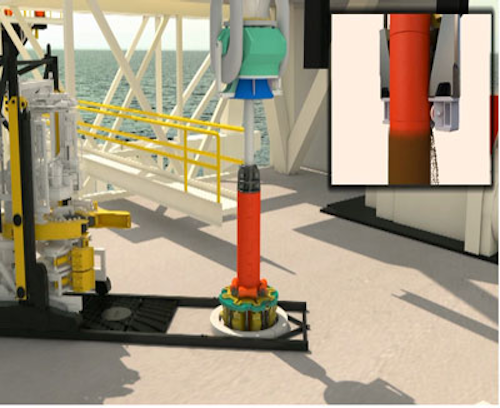 Offshore staff
HOUSTON –Trelleborg and Landing String Solutions have partnered to develop the first composite buoyancy system deployed on a drillpipe landing string.
This is the first time buoyancy has been used within the drilling riser say the companies. The use of buoyancy on the landing string allows the drilling contractor to deploy larger amounts of casing, thus reducing rig time and cost. The new buoyancy system is designed to offset the landing string weight by up to 80% in some cases.
The system has been successfully field-tested in the Gulf of Mexico and has been proven for a maximum pressure rating qualified to 6,000 psi (41.36 MPa).
04/21/2015