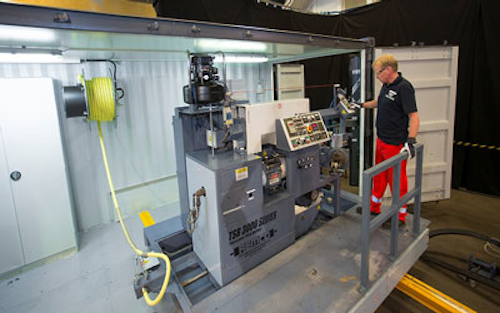 Offshore staff
HOUSTON – Trelleborg has launched its new Mobile Production Unit (MPU) – a portable coating facility for onsite coating of thermal insulation, passive fire and corrosion protection.
The MPU unit contains an extruder and a rotating spindle with the possibility for side extrusion of Vikotherm R2 directly to straight pipes of up to 12 m (39 ft). The extruder is also used to produce 25 mm (1 in.) thick Vikotherm R2 profiles for coating of complex geometries such as bends, valves and flanges.
In addition, there are a number of vulcanization containers for up to 20-m (65.5-ft) pipes or structures.
The MPU includes a conventional coating machine for coating of straight pipes for passive fire and corrosion protection.
04/29/2015