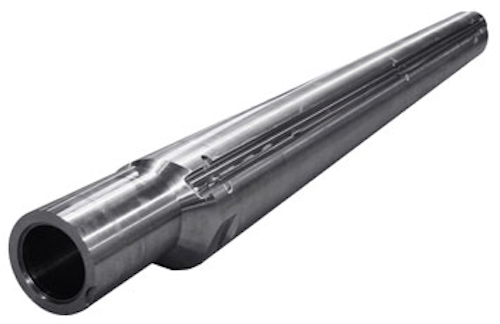 Offshore staff
STAVANGER, Norway – Petroleum Technology Co. has launched the first single-piece, unwelded side pocket mandrel named NexLift.
NexLift Side Pocket Mandrel (SPM) is machined from one solid steel bar – replacing traditional SPM technology comprised of four components and removing the challenges created by welding and heat-treatment.
Traditional SPM technology has been susceptible to the complete failure of the mandrel, or issues associated with operations to replace valves in SPMs, said PTC, but that its in-house engineering and manufacturing design capabilities now allow for precision machining of internal geometries for single-piece mandrels which were previously impossible to create using conventional techniques.
Rolf Haaland, CEO at PTC, said: "Until today, SPMs have been the only welded, load-bearing component in a completion string – they have remained the weak link in a crucial area of upstream production integrity for decades.
"NexLift SPM enhances the robustness of the completion string and is the best choice for challenging well applications in which superior structural integrity and enhanced pressure capabilities are required.
"Eliminating the risk associated with a welded component brings the SPM to the same structural integrity level as the rest of the machined components in the string. It also brings the same standard of surface finish, vastly improving component alignment, and facilitates improved QA/QC control in completions."
03/18/2015