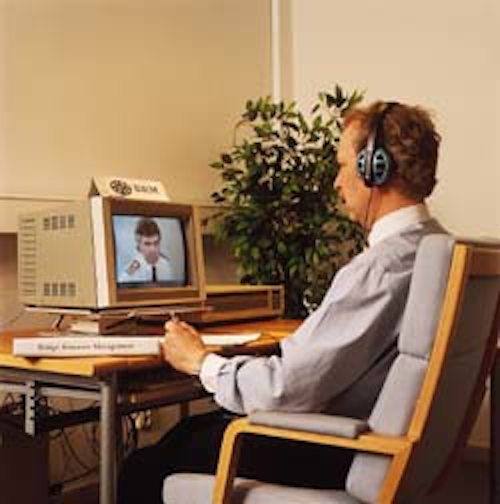 Interest from Statoil and others could lead to dedicated offshore course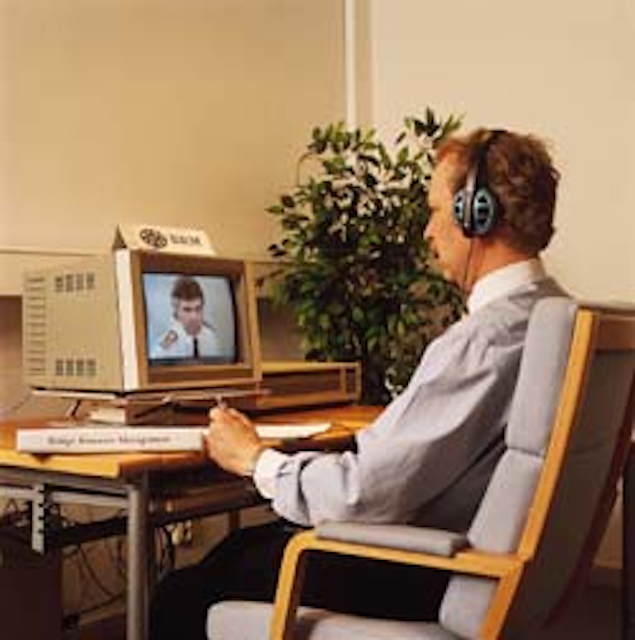 A student undergoing training for the Bridge Resource Management course at the SAS Flight Academy in Scotland.
Novel ways of dealing with human error in sea accidents could be beneficially adapted for the offshore sector. The Bridge Resource Management (BRM) course is one possible contender.
The course, designed by the SAS Flight Academy in Stockholm and seven major maritime companies and organisations, is designed to bring home to participants the many ways in which interaction between members of a ship's team can go wrong - something which has contributed significantly to maritime accidents.
It also shows how to change attitudes and behaviour in order to counteract such accidents. The BRM concept is an extension of the Cockpit Resource Management course designed for aviators. A next step could be an equivalent course for the offshore sector.
"We've had some discussions with offshore companies," says Eric Wahren, SAS' manager for maritime training. "Statoil, for example, has looked at BRM from an offshore point of view. If there were sufficient interest, we would consider developing a dedicated offshore course, making use of case studies drawn from offshore accidents."
The requirement for proper operational management in the control room of an offshore platform is very similar to that in an aircraft cockpit or in a nuclear power plant control room, Wahren claims. In fact personnel from the nuclear sector have attended the course.
The role of human error in accidents is quite well understood. One US study found that 57% of accidents in commercial aviation over a 20-year period were attributable to cockpit management errors, while only 10% were caused by lack of technical and operational skills.
Co-operation deficiency
A similar pattern exists at sea. According to Wahren, figures in DnV's 1990 annual report showed that 71% of groundings were due to failure of the bridge team to deploy their resources positively. "In general people know how to operate their machines, but errors occur when they start to co-operate."
It needs to be recognised that team members are involved in making different kinds of decision. Basic training develops the ability to make skill-based decisions, while decisions made according to standard operating procedures, as laid down in checklists and manuals, can be called rule-based.
Often, however, situations arise which are not covered in basic training or by standard operating procedures; alternatively, rapid action may be required which does not allow time to consult a manual. In such cases, knowledge-based decisions are made involving not only a person's experience, but also factors such as personal attitudes and values.
In these fraught circumstances it is important for the bridge team or control room staff to allow open communication, to build shared mental models, to monitor progress and be aware of other management pitfalls.
The BRM course seeks not only to make participants conscious of group dynamics, but also to change their behaviour in the desired direction. The course comprises 12 modules covering topics such as attitudes and management skills, authority and assertiveness, workload and leadership in emergencies.
Two objectives are laid down for each module. One is the training objective, or what the trainee should be able to perform after taking part in the module, and the other is the specific behavioural objective, which is described as the recommended behaviour in a managerial situation.
The module on authority and assertiveness, for example, aims to encourage junior officers to be sufficiently assertive to question a superior officer's decision if he or she feels it to be wrong, and to encourage the superior officer to respond correctly without subduing the subordinate if he or she is wrong.
The three-day course includes computer-based training, workshops and role-play in a mock-up environment. Attitudes are tested before and after, and show significant changes in the desired direction, says Wahren. But it is important to repeat the training annually to maintain these changes, he claims.
For more information contact Eric Wahren, SAS Flight Academy: telephone +46 8 7972116 or fax +46 8 7974241.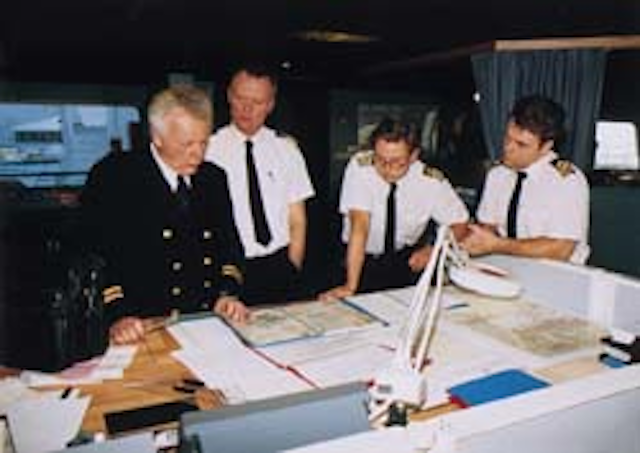 SAS hopes to adapt its maritime teamwork training to the needs of the offshore sector.
Copyright 1995 Offshore. All Rights Reserved.