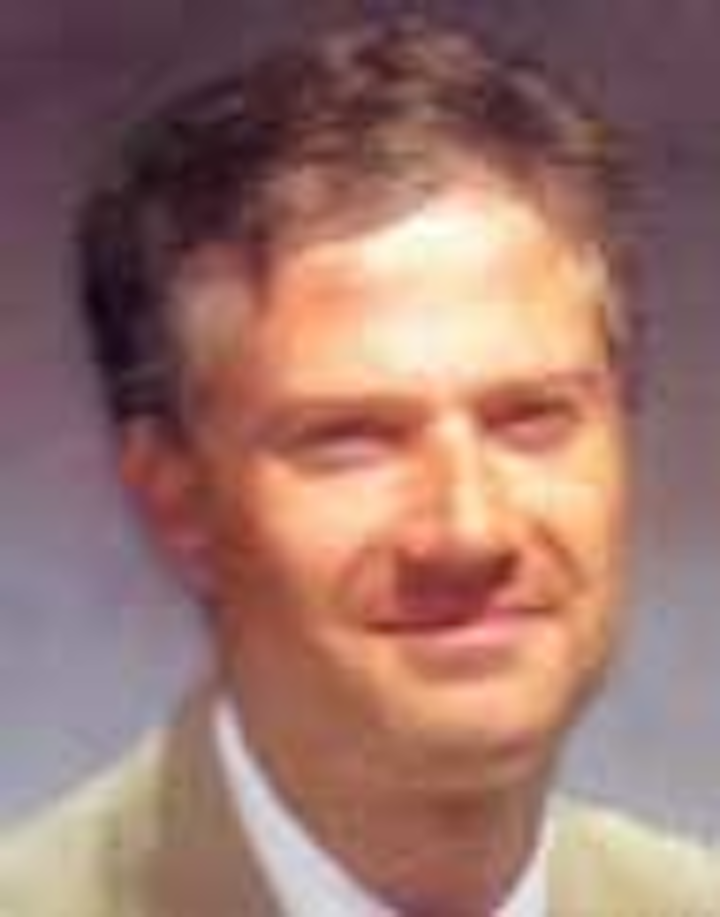 | | | |
| --- | --- | --- |
| | | Jeremy Beckman • London |
BP has finally delivered first oil from the Valhall redevelopment in the Norwegian North Sea. Start-up was originally scheduled for the second half of 2010, but a series of delays forced BP to extend operations at facilities that were due to be replaced.
The project, sanctioned in mid-2007, is designed to keep the giant Valhall field in service through 2050. Its original platforms, installed in 1982, had a design life of 15 years. Redevelopment involved commissioning a new production, utilities and accommodation platform built by Heerema, Aker Verdal and SLP, and installed by the Saipem crane bargeS700. This has been bridge-linked to the existing Valhall IP water injection platform, with Aker Offshore Partner performing associated modifications and hookup.
The new platform comprises an 8,400-metric ton (9,259-ton) jacket supported by an 18,500-metric ton (20,393-ton) topsides. According to analysts ScanBoss, early designs envisaged a single-lift installation offshore for the topsides, but the final weight necessitated nine separate lifts, including the bridges. Capex for the entire project has risen from the initially approved NOK 14.6 billion ($2.65 billion) to an estimated NOK 16.1 billion ($2.9 billion).
Valhall now has seven manned platforms and two unstaffed flank wellhead platforms, where gas-lift has been introduced. BP and partner Hess are also considering development of the field's west flank via a further wellhead facility. Another change is a new 294-km (182-mi) subsea DC cable from Lista on the Norwegian mainland that provides power to the entire Valhall complex. This should cut carbon dioxide (CO2) emissions from the field during the next few years by 300,000 tons/yr ScanBoss says, along with 250 tons/yr of nitrogen oxide.
Hyundai, SMOE clinch Norway topsides
Far Eastern yards are reaping much of the benefit of Norway's offshore development surge. Hyundai Heavy Industries in South Korea will build the 21,000-ton topsides for Statoil's Aasta Hansteen spar in the Norwegian Sea, having earlier won the contract to build the 195-m (640-ft) tall hull. This will be the world's largest spar to date, the first to work offshore Europe, and the first to include storage for produced condensate. The topsides will be designed to process 23 MMcmoe/d of light oil and gas, and will be built with the assistance of Houston-based CB&I. Contract value is $1.1 billion.
Sembcorp Marine subsidiary SMOE in Singapore has a letter of intent from Det norske oljeselskap to construct the 13,700-metric ton (15,101-ton) Iver Aasen platform topsides. The process, drilling and quarters platform will be installed in 112 m (367 ft) of water in the central Norwegian North Sea, and will include modules for processing, gas compression, separation, water injection and metering. Production will be sent to the new complex on Lundin's Edvard Grieg field. SMOE should start work on the $900-million EPC project in December, with sailaway of the topsides scheduled for March 2016.
Some heavy-duty engineering will remain in Europe, with Heerema Fabrication Group winning a letter of award for the 16,000-ton steel jacket for Statoil's North Sea Dagny platform. Assuming sanction for the Dagny development from the Norwegian authorities, Heerema should cut first steel on the 142-m (466-ft) high jacket and pre-drilling wellhead deck in November at its yard in Vlissingen, the Netherlands. The jacket will be installed in 116 m (380 ft) of water, and the completed platform will export gas to the Sleipner facilities, with oil offloaded to shuttle tankers.
In Norway, Aker Solutions' base in Fornebu and its plants in Tranby and Egersund will fabricate the subsea trees, template manifolds, and dynamic and steel tube umbilicals for Aasta Hansteen, at a total cost of $419 million.
EnQuest sees further life in Thistle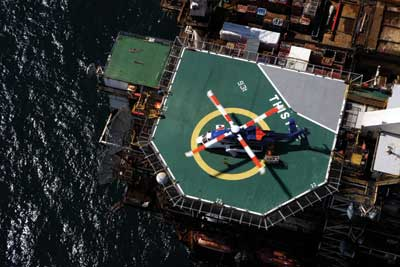 The helideck of the EnQuest-operated Thistle platform.
EnQuest has committed to a further extension of production from the Thistle field in the UK northern North Sea. The platform is one of the longest-serving in the UK sector, originally installed by BP, later operated by DNO and subsequently Lundin Britain. When EnQuest acquired Thistle in 2010, it initiated a facilities overhaul program that included reactivation of the platform's rig, drilling of five new wells, and upgrades to the safety systems.
Output has increased as a result of these measures, and following the UK government's introduction of a Brownfield Allowances program, EnQuest is now targeting production of a further 35 MMboe. Next-phase plans include installation of a 30-MW power generation turbine, topsides integrity work, and a new process control safety system. The estimated cost is around $266 million.
In the central UK sector, the company is seeking partner approval for a $200-million program to widen the scope of the Alma/Galia development, which is due to deliver first oil this fall. EnQuest is looking to add swivel capacity to the FPSO, strengthen the vessel's hull, and upgrade to its mooring system. The aims are to lengthen the FPSO's service life and to lift first-phase recovery to 34 MMboe. If approved, overall capex would rise to $1.2 billion.
Wintershall finds oil in Norwegian Sea
Wintershall is proving to be one of Norway's most adroit practitioners with the drillbit. Following close on the company's Asha oil discovery in the Ivar Aasen area, the company has proven gas condensate in the Rodriguez structure in the Norwegian Sea, 4 km (2.5 mi) northeast of the Statoil-operated Tyrihans field. The well, drilled by the semisubTransocean Arctic in 291 m (955 ft) of water, encountered hydrocarbons in Lower Cretaceous sandstones in the Lange formation. Partner Faroe Petroleum gives an upper-end estimate for Rodriguez at 126 MMboe, although more appraisal drilling will be needed.
In the same region, Faroe is a partner in RWE Dea's Fogelberg gas discovery, which is inching toward a development decision. Timing will likely coincide with gas export capacity becoming available within a few years on the Norwegian pipeline system. The government is considering reducing gas transportation tariffs for new gas field developments, with consultations due to be completed by the middle of this month. A change could improve the economics of both Fogelberg and Rodriguez, Faroe claims.
The Norwegian Sea accounted for 14 of the new offshore production licenses awarded earlier this year under Norway's 2012 Awards in Pre-Defined Areas round. Three more were issued in the Barents Sea and 34 in the North Sea.
More Offshore Issue Articles
Offshore Articles Archives
View Oil and Gas Articles on PennEnergy.com