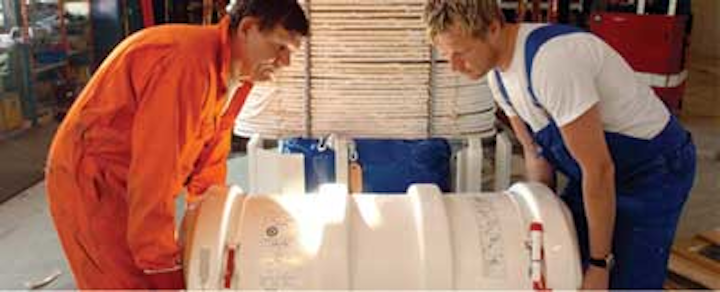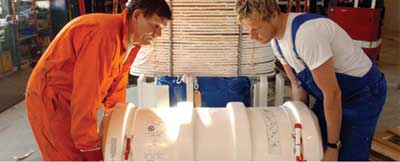 Viking's new Offshore Service Agreement provides equipment leasing and servicing across different brands and equipment types. (Photo courtesy Viking)
Marine and fire safety equipment manufacturer Viking Life-saving Equipment is offering an adaptation of its successful Viking Shipowner Agreement to offshore owners and operators. The Viking Offshore Service Agreement helps operators manage multiple brands, equipment types, and regulatory approvals for safety equipment and servicing, the company said.
The new agreements are tailored to address the special needs of customers with offshore infrastructure. Equipment leasing and service packages are offered for offshore support vessels, semisubmersibles, jackups, drillships, and floating production and offloading vessels, Viking said. The new agreements cover safety equipment such as evacuation systems, life rafts, firefighting equipment, breathing apparatus, deluge systems, and immersion suits. As an example, life rafts can become part of Viking´s global life raft exchange pool; technical service teams install newly serviced life rafts and bring back life rafts due for service in a single transaction, enabling offshore operators to retain full evacuation capacity and enjoy uninterrupted operations.
"A lot of the safety equipment requires a combination of onshore and offshore servicing," said Viking vice president Benny Carlsen. "An agreement that incorporates safety products, global servicing, and financing in fixed price structures gives full transparency and predictability. And everything is planned and monitored from a single point of contact."