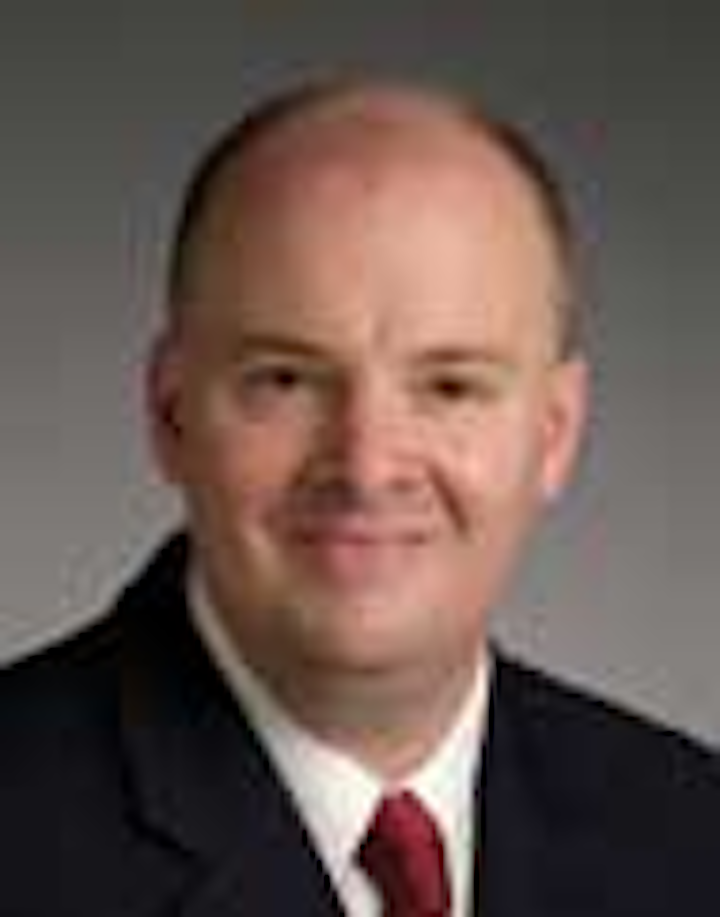 | | | |
| --- | --- | --- |
| | | Bruce Beaubouef • Houston |
A handful of safety incidents dominated the news about Gulf of Mexico operations in July, including two well control events, one of which included a fire on a jackup rig. And in mid-August, Black Elk Energy reported the findings of a third-party investigator that examined the causes of an explosion and fire last November on its oil production platform. These incidents stand as a reminder to the complexities and potential dangers of offshore operations.
On July 9, the US Coast Guard and the Bureau of Environmental Enforcement (BSEE) responded to a report from Energy Resources Technology (ERT) about a loss of well control at Ship Shoal block 225 Platform B. The report, from the facility 74 mi (119 km) southwest of Port Fourchon, Louisiana, said all personnel were safely evacuated.
Work on a temporary plug at well B2 had been ongoing when the event was noticed. Two other wells on the platform were also subsequently shut-in. BSEE and Coast Guard responders performing overflights reported that natural gas was flowing from the well, and that there was a rainbow sheen.
By mid-July, ERT said that it had stopped the gas leak. The company continues to monitor the well. The well was contained by pumping drilling fluids into it, as approved by the BSEE.
ERT has submitted further plans and procedures for BSEE approval regarding a permanent seal of the well.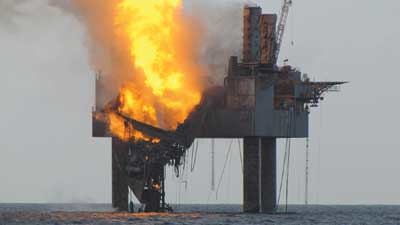 The 250-ft (76-m) mat-supported cantileveredHercules 265 jackup drilling rig caught fire after experiencing a loss of control of Well A-3 in South Timbalier block 220 on July 23, 2013. (Photo courtesy US Coast Guard)
Perhaps most notable was the fire that occurred on theHercules 265 jackup drilling rig in South Timbalier block 220. On July 24, the BSEE confirmed that a fire had occurred on the rig, and that gas had ignited the previous night when no one was aboard.
The 250-ft mat-supported cantilevered rig caught fire after it experienced a loss of control of Well A-3 at approximately 8:45 a.m. on July 23. The rig, which was operating for Walter Oil & Gas Corp., was performing completion work on a side track well to prepare it for production. The operator reported the safe evacuation of 44 personnel, with no injuries.
The BSEE and US Coast Guard established a command center for response to the well control event. Following an overflight, the BSEE reported that there was a cloud of natural gas above the rig, and that a light sheen on the water was "quickly dissipating."
A firefighting vessel was deployed to the location with both water and foam firefighting abilities, and Hercules Offshore hired Wild Well Control to halt the gas leak. In addition, the RowanEXL-3 jackup drilling rig was deployed to the site to perform plugging operations.
BSEE approved Walter Oil & Gas' permit to drill a relief well designed to target the original problem borehole. Once it reaches that well, the relief well will be used to pump drilling mud, followed by cement to secure the well.
On July 25, the BSEE reported that the gas flow at theHercules 265 had been stopped. According to the agency, the well had bridged over, with only residual gas left burning. Hercules Offshore said the rig remained standing, but the derrick package appeared to have been damaged. Further details are pending a return to the rig and platform.
Meanwhile, on Aug. 21, Black Elk Energy reported the findings of a third-party investigator that examined the causes of an explosion and fire last November on its oil production platform in West Delta block 32, 17 mi (27 km) southeast of Grand Isle, Louisiana.
The report, written by ABSG Consulting after an eight-month investigation, concluded that the explosion and fire occurred after contractors failed to follow standard safety practices. ABSG found that while production was shut in, workers welded on piping that was connected to a tank containing crude oil and flammable oil vapors, without following Black Elk Energy's safety practices. ABSG was retained by Black Elk to investigate the Nov. 16, 2012, incident that resulted in the deaths of three workers and injuries to others.
According to Black Elk, the ABSG report found that:
On the day of the incident, workers were welding a flange on open piping leading to an oil tank that contained flammable vapors. The piping leading to the tank had not been isolated and made safe for welding activities as required by Black Elk Energy safe work practices.
Flammable vapors in the piping ignited and within seconds reached the first oil tank and then two connected tanks.

Black Elk Energy contracted with Grand Isle Shipyard to perform the construction work. According to Black Elk, although Grand Isle committed in its contract not to use subcontractors on Black Elk projects, all of the workers performing the welding involved in the incident were employed by DNR Offshore and Crewing Services, a subcontractor of Grand Isle. ABSG determined that use of the DNR Offshore subcontractor without notifying Black Elk Energy was one of several causes of the incident.

ABSG also alleged that Grand Isle and DNR Offshore employees failed to adequately follow safe work practices for performing welding and failed to stop work when unsafe conditions existed.

In conducting its investigation, ABSG reviewed thousands of pages of documents and records; collected and preserved physical evidence from the platform; performed fire and explosion modeling of the incident; and used industry-accepted causal analyses to determine the causes of the incident.

Coincidentally also on Aug. 21, the BSEE released for comment a proposed rule of best practices, plus updated regulations on offshore production safety systems and equipment. The proposed 149-page rule will revise 30 CFR 250 subpart H, Oil and Gas Production Safety Systems.

BSEE says the proposed rule ensures that the regulations governing the use and maintenance of equipment in subpart H are keeping pace with industry's advancements, and that they address these newer and emerging safety technologies.

The comment period is open through Oct. 21, 2013, and also invites public submissions. Comments can be submitted either online, by mail, or delivered to BSEE.