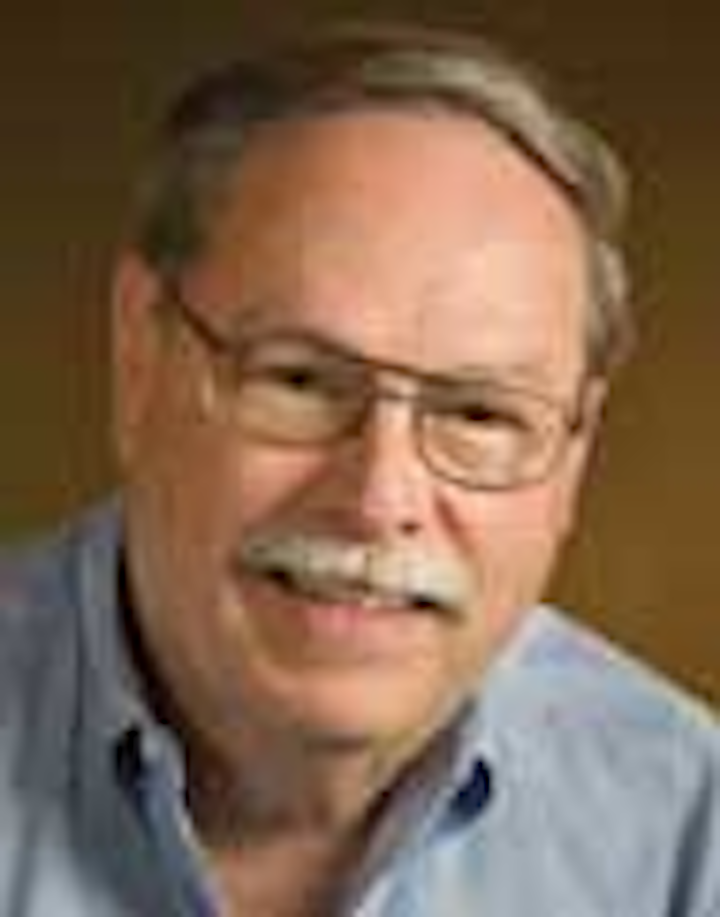 | | | |
| --- | --- | --- |
| | | Dick Ghiselin • Houston |
A recent benchmarking study of 15 relevant companies indicates that times may be changing for those requiring or providing construction, maintenance, and upgrading services for offshore facilities. Whereas Gulf of Mexico operators typically engage a number of companies to provide individual services on their platforms or floating production facilities, overseas operators often have a preference for single source suppliers.
An unbroken chain
At the heart of the overseas operators' decisions to limit participants that provide operations, maintenance, and asset integrity management support of production facilities is a trend toward maintaining a "chain of accountability" among related projects. One executive of a major international oil company remarked, "We used to follow a policy of choosing the best of a wide variety of service providers. This resulted in large numbers of companies who provided specialty services. When everything went well, we felt we were getting maximum value for our money. However, if anything went wrong, the finger-pointing began, and we were unable to determine accountability for the problem or its solution."
The executive went on to explain that choosing a single source provider to cover related services established a clear chain of accountability for quality, logistics, safety, and efficiency that represented real value, oftentimes exceeding the collective value provided by numbers of individual providers.
In the Gulf of Mexico, post-Macondo, the study revealed an emerging interest in single source suppliers to provide operations and maintenance or asset integrity services for production facilities. In fact, large, integrated service providers have begun to advertise "solutions" instead of "products." They recognize that busy operators want complete solutions to challenging issues, not a bunch of "widgets" that may or may not be easy to integrate into a solution.

Experienced offshore specialists practice safety in all phases of their operations, from wearing of personal protective equipment to rope work. By always setting a safe example, their actions influence other workers. (Photo courtesy of Stork Technologies)
Outsource or insource
Robert Peebler, former CEO of ION, has always maintained, "Companies should focus on their core competencies and outsource everything else." Good advice. But discipline must be observed so the outsourcing does not create an unmanageable tangle of well-meaning, disjointed suppliers. In some offshore areas, operators outsource all of their operations and maintenance activities to technical services contractors under single contracts covering everything from the wellhead to the flare tip. This can make good business sense for many reasons. In some cases, building cumbersome infrastructure to look after production facilities can cause issues when regional down cycles occur.
A few North Sea companies focus on the issues faced by operators there with the idea of expanding their offerings to life-of-the-asset services. Even though there are myriad tasks associated with initial hook-up and commissioning, or final decommissioning and abandonment, they believe they can provide highly competent, safe crews to perform all of these tasks under a single banner. The idea of accepting responsibility for the whole job elevates the value they offer because they must excel at each phase of the operation. Because one bad apple spoils the basket, integrators know they must perform well on all tasks because they will be held accountable for all of them.
One global provider of life-of-asset services is Stork Technical Services. Martha Sandia, vice president North America and Caribbean for Stork, said, "In the Gulf of Mexico most operators want to procure individual service contracts, but a few believe there is a greater risk reduction and cost savings in integrated operations and maintenance. Contracts covering inspection and testing, fabric maintenance, rigging and lifting, asset maintenance, and specialist access solutions in rope access and confined space entry and rescue are increasing in popularity."
According to the benchmark study, Sandia's comments are echoed by oilfield services providers who already integrate drilling and completion services. They have found that performance is viewed as more important than price. Interestingly, the key performance indicators of oilfield and technical services contractors are quite similar: safety, reliability, and availability of an experienced and skilled workforce.
Some common services associated with construction, maintenance, and upgrade projects may seem fundamental and within the capabilities of existing in-house field crews. However, there is more than meets the eye to such activities as non-destructive testing, fabric maintenance, and bolt torqueing and tensioning. Crews that do not perform these activities routinely do not develop the skills and coordination to do them safely and efficiently. Other services requiring highly-skilled, experienced workers include hot bolt clamping and rope access.
What is left in-house?
Operators participating in the study generally named project planning, management, and oversight of operations as necessary skills to keep in-house. While they agree that it may be desirable to outsource the work itself, the operators retain the responsibility to plan and oversee maintenance and asset integrity programs. The in-house team often sets the scope, objectives, and standards of performance that apply to the work and then oversee the contractor carrying it out.
For several years, Norwegian operators have gone to great lengths to limit personnel-on-board (POB). They recognized the obvious fact that if a worker is not on the rig or platform there is no risk that worker will suffer an accident or injury. The practice of awarding numerous contracts to specialty contractors, some believe, goes counter to improving safety. If each contractor sends workers and supervisors offshore, then POB numbers soar, not to mention the number of round trips by helicopters and boats to transport them to and from the facility. With integrated operations, supervisory personnel, and transport expenses are minimized. Efficiency benefits because one company can focus on the overall objective while keeping track of progress on each subset of tasks, separating task groups logically so workflows are conducted smoothly and efficiently. And if unforeseen incidents occur, there is no one else to point the finger at.
A look ahead
The independent Gulf Coast operations and maintenance study revealed that demand for outsourcing these services will increase in the future. There is little doubt that the development of deep- and ultra-deepwater assets will require the coordinated skills of all parties involved. A way to minimize safety and operational risk is to consolidate activities to make them less cumbersome to manage, contract, and supply. The chain of accountability is one that cannot tolerate any weak links.