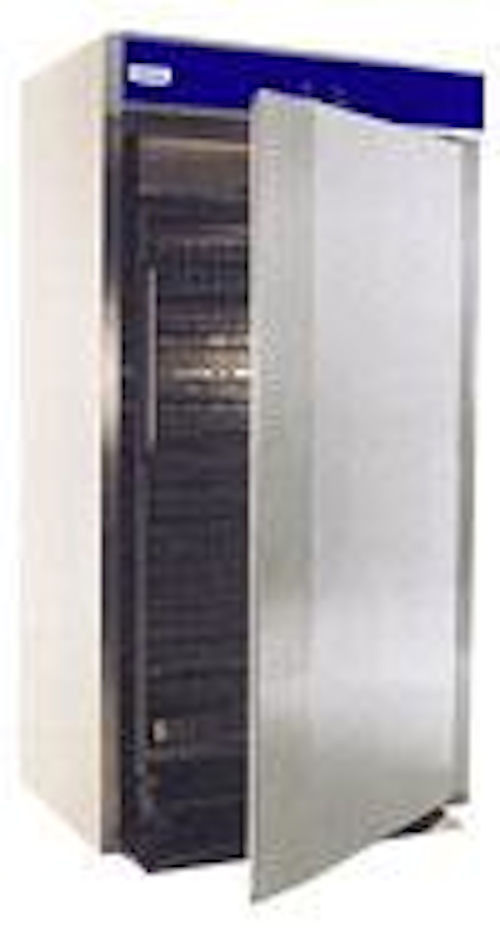 When you are far from home on the open sea, the vessel is your world, and just like the kitchen is the heart of the home, the galley is the heart of the vessel. The galley fuels the crew and passengers like engines and generators power the vessel. The galley's importance for health and morale cannot be minimized, so the equipment needed for crew and passenger care and the efficiency of food preparation should be of the highest standards.
Electrolux Marine specializes in the design of galleys, the production and combination of marine approved appliances, and equipment to prepare food, as well as cleaning and sanitization of all tools and dinnerware used.



It also markets laundry equipment such as washers, hydro extractors, tumble dryers, drying cabinets, and finishing equipment. All appliances are marine adapted with boltable feet. Some of the smaller units are stackable for improved use of space.
Galley design can be a complex task, but the company's team of designers can create a galley appropriate to crew size. Food types and equipment requirements are discussed in close cooperation with the owner as the design team creates the workflow appropriate to the food preparation needs.
All vessel types and sizes are serviced, but those involving the support of large crew numbers, especially on offshore production facilities, are a special challenge. These are marine-based cities with centralized food service and wide ranging requirements. Prepar-ing food for diverse populations requires cultural sensitivity.
Of special note are recent oilfield installations. These include galleys and laundries for:
AIOC for its Chirag 1 and Chirag full field platforms
Deutag/Okioc for the Kashagan field development island
Unocal for the West Seno field platform
Phillips Petroleum for the Bayu Undan field's FPSO (hull 1366 from Samsung) and also the living quarters, built by Hyundai Heavy Industries' offshore division
Mærsk Contractors two new jackup rigs, built by HHI.
Food service equipment is made for the marine environment with strengthened material, boltable feet for deck attachment, rolling racks and storm rails, guide rails with stops for containers, and electrical connections for different marine power sources.
Hot and cold food preparation lines consist of modular systems in different executions and standards. Modular galley systems ensure user friendly, hygienic, compact, and flexible working spaces with high quality and capacity, but without unnecessary intermediate spaces.
Food service areas and equipment from Electrolux Marine can be designed to meet to US Public Health's rules and regulations, the most stringent food sanitation norm, which is a must for cruise vessels calling on US ports. The company also designs to Norsok standards, which have a strong ergonomic component.
Quick thaw technology
Electrolux Marine has added a new appliance to its line, the Thawing Cabinet, "Tina," from Innovative Products. This new appliance can quickly thaw large quantities of frozen food to speed food preparation for crew and passengers.



The special-purpose cabinet saves space formerly required for thawing meat and produce. It keeps fluids within the meat and vegetables, keeping the food fresher for final food preparation and improving sanitation.

For more information, contact Kristian Vidfar, Electrolux Marine. Tel: +46 322 740 00, fax: +46 322 63 77 47, email: kristian.vidfar@electrolux.se.