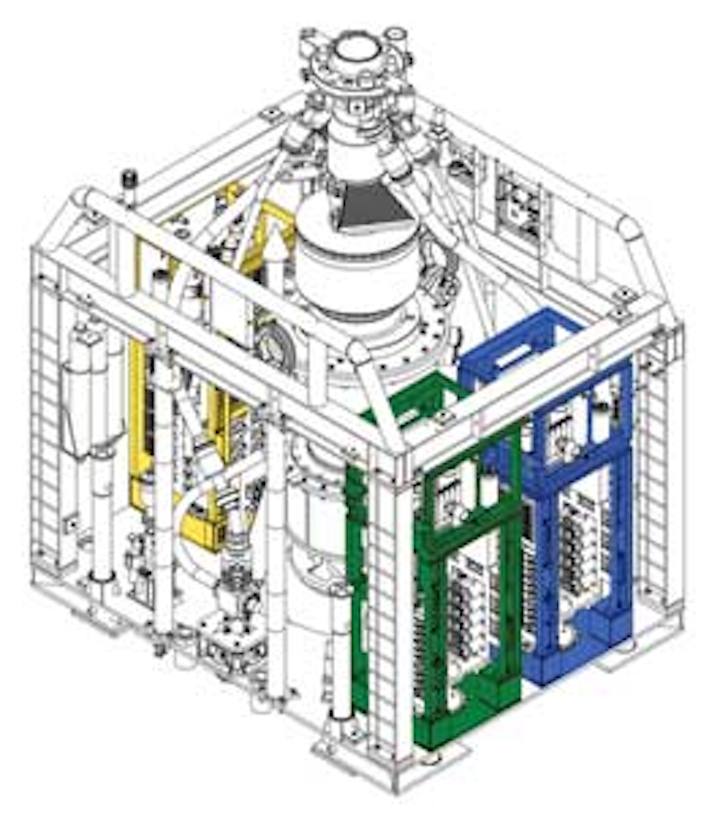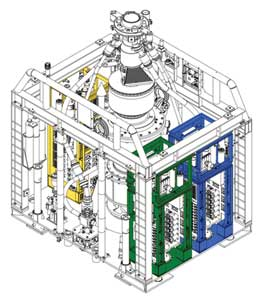 The patent-pending Mark IV control system offers operational reliability through redundancy. (Image courtesy Cameron)
Cameron has introduced the Mark IV control system, featuring a redundant, three-points of distribution (PoD) design as an option for its subsea BOPs.
Current subsea BOP control systems use a two-PoD design, which provides a redundant spare. If the primary PoD becomes unavailable, drillers can switch to the second PoD to control their BOPs and seal the well before bringing the BOP stack to the surface for repair.
Cameron introduced the first multiplex BOP control system for subsea drilling and has developed a patent-pending three-PoD stack design, which will provide drillers with additional operational reliability through redundancy. Adding a third PoD can improve the subsea control system's availability to as much as 98%, and reduce the likelihood of a PoD-related stack pull by up to 73%.
The new PoD design also offers increased functionality in a smaller, lighter package. The simpler design can reduce leak paths by using 50% less tubing compared to the company's previous two-PoD design. Additionally, the number of available functions has increased 33% to accommodate newer, eight-cavity stacks. PoD size was reduced 26%, and weight is one-third less than other control PoDs.
David McWhorter, vice president and general manager of Cameron's Drilling Systems Division, Pressure Control said, "Customers have expressed concern that downtime caused by PoDs in need of repair can cost tens of millions of dollars. Adding a third PoD to our system dramatically reduces the risk of costly downtime attributed to the PoDs."