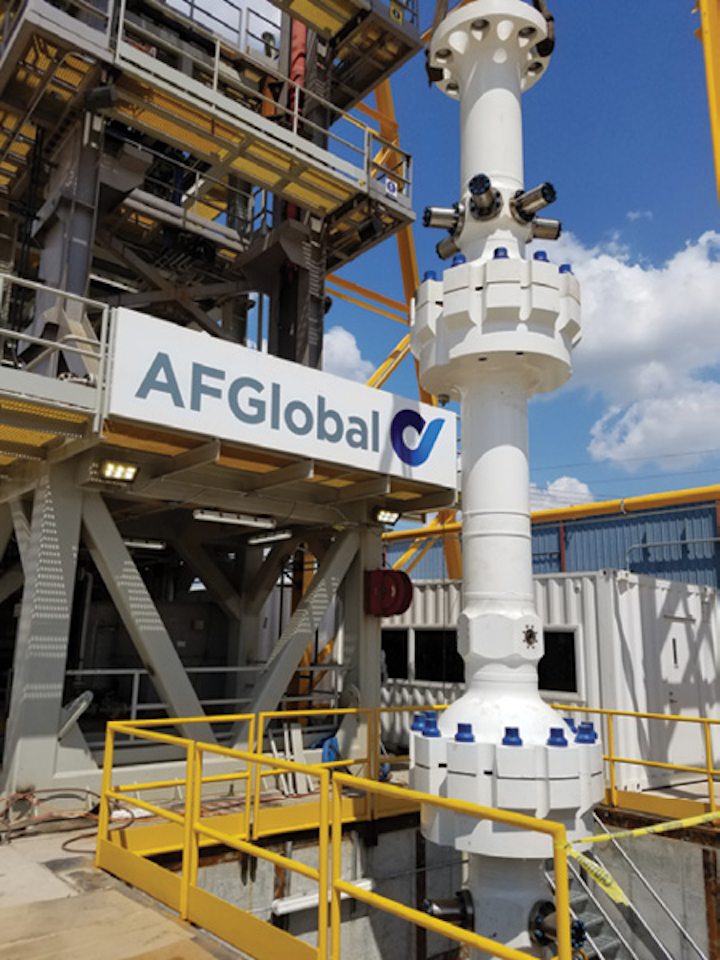 AFGlobal has announced an array of new technologies and testing facilities, designed to bolster its managed pressure drilling (MPD) portfolio and capabilities.
On display at a recent media event was the company's new test rig, designed for testing of MPD equipment, mimicking actual drilling conditions – rotating and reciprocating drill pipe against wellbore pressure – to better understand equipment performance. This rig is capable of testing equipment to all requirements of API 16RCD.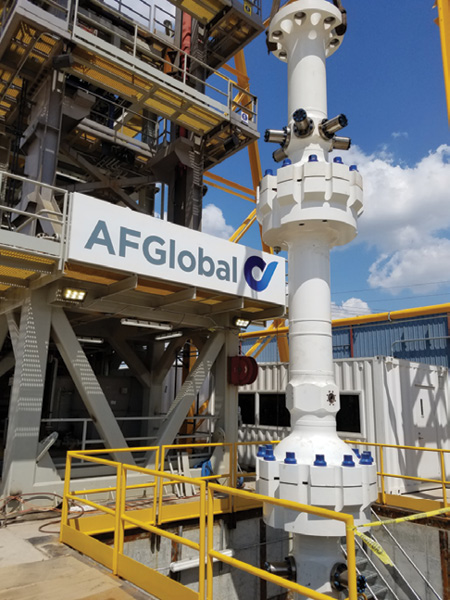 AFGlobal's Active Control Device is designed to replace the traditional rotating control device for deepwater applications.
AFGlobal also launched its proprietary Active Control Device (ACD), the industry's first purpose-built marine control device, replacing the traditional rotating control device (RCD) for deepwater applications. The company says that the ACD provides the prerequisite seal and diversion of annular wellbore returns using a novel, non-rotating seal. Using proprietary sealing elements, the ACD is designed to eliminate bearings and rotating components that can be a regular source of maintenance and failures in traditional RCDs.
"We are leveraging our manufacturing experience and deployment of more than 40 MPD-ready systems to drive the next phase of MPD – active pressure management," said Mark Mitchell, President of Oil & Gas at AFGlobal. "Working closely with all the stakeholders, we have designed, built, and installed the industry-leading equipment that is enabling a global fleet of MPDready rigs."
In addition to AFGlobal's offshore offering, the company showcased its land (L-Series) RCD, designed for ease of maintenance, longevity and repeatable performance. The MPD Technology Showcase event was held Thursday, Oct. 12, 2017, at the company's Advanced Technology Center in Houston, Texas.