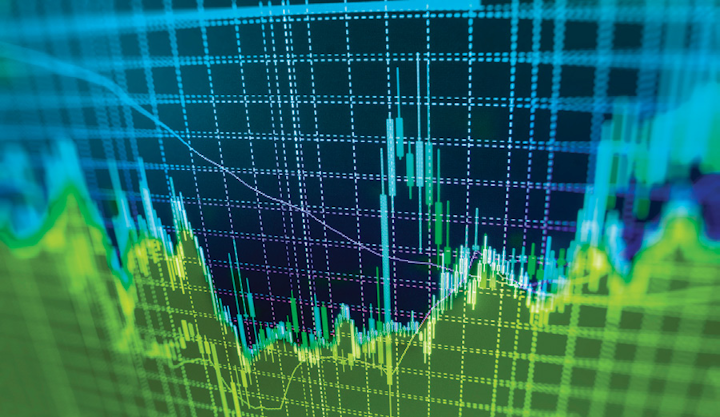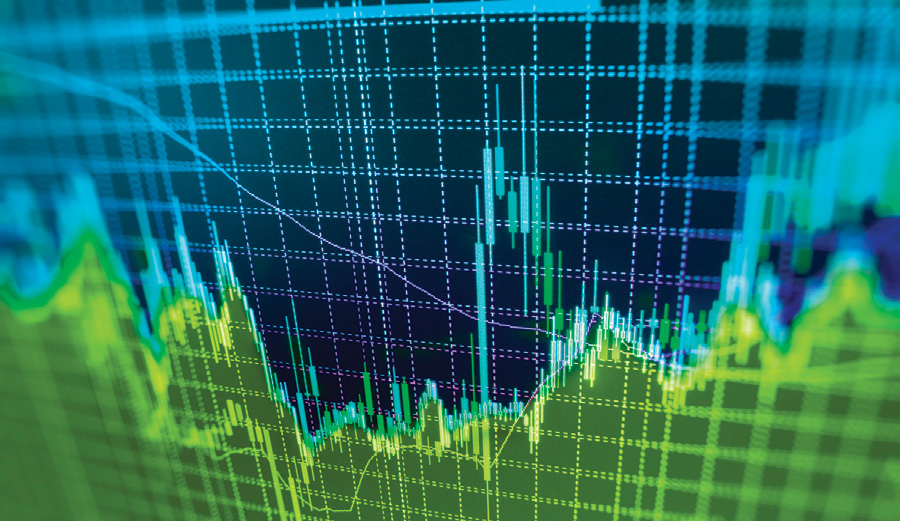 Veridian is Wood's web-based screening tool used to identify and assess vibration risks in process piping systems, regardless of the scale or size of an asset. (Images courtesy Wood)
Rob Swindell
Wood plc
In the field of asset integrity management, it is corrosion that attracts the lion's share of resources. Most plants usually have a full-time engineer whose principal responsibility is mitigating possible corrosion damage. This is all because corrosion is almost inevitable, and potentially catastrophic.
In contrast, vibration attracts significantly less attention. But inadequately managing the threat can be equally catastrophic and, in fact, accounts for a high percentage of reported failures.
However, the approach to vibration management is changing. This has been driven by:
• Demand from international operators
• Wider dissemination of existing standards and guidance
• The supply of enabling technologies.
Piping vibration management is not traditionally a problem that is pre-empted. However, by prioritizing cure over prevention, operators fail to spot weaknesses in their infrastructure and implement optimal mitigation strategies. It is telling that vibration is considered relevant to only rotating-machinery specialists, when in fact it affects offshore, subsea, and topsides piping and associated equipment.
That said, there have been regional differences in attitudes toward vibration management. In the UK, the Energy Institute's 2008 document outlines the issue of vibration, and how changes to design could solve problems seen on new commissions both on and offshore.
Project work-scope example: installation of a new process module on an existing offshore platform.
Stage 1. Qualitative assessment: During the front-end engineering design stage, project process design engineers can use the Energy Institute's approach to identify potential high-risk piping systems. This is known as qualitative assessment.
Operators can then consider mitigating potential issues before purchasing any equipment or materials, e.g. larger pipe diameters (lower flow velocities), specialist (long lead time) flow control valves or more robust, small-bore connection designs for instrumentation.
This approach enables engineers to reduce time spent on re-design and minimize any associated project delays, ultimately reducing the overall project costs.
Stage 2. Quantitative assessment: Piping engineers can include a vibration assessment as part of their scope to ensure that the detailed piping design is at low risk of fatigue damage. This is called quantitative assessment.
This could include: small-bore connection designs and bracing, side branch arrangements, instrument tubing and pipe supports. This assessment will minimize the long-term risk of vibrations and provide information on the impact of the new process on the existing process pipework.
Armed with this information, modifications to the existing plant (if required) can then be planned and implemented in a timely and cost-effective manner prior to start-up of the new module.
Stage 3. Construction: During construction a plant survey should be run to ensure that:
• The as-built piping reflects the optimized design
• Any as-built anomalies are identified and rectified prior to start-up.
This stage is effectively a quality check targeted at minimizing the risk of a piping failure during start-up and commissioning.
This assessment process can be carried out and managed using Wood's Veridian software package, with standard process and piping input information. The outputs can then be uploaded into the operator's existing integrity management system.
There has been a shift to a more global approach, which has been driven by North Sea oil majors. Having used the Energy Institute's approach in their European operations for some time, they are now encouraging operators across the world to consider vibration as an issue that should be proactively addressed.
Where companies lack a European connection, it is only in the past few years that interest in vibration issues has grown. Having experienced their own vibration induced failures, companies in North America, Australia, and the Middle East recognize that vibration can be both painful and expensive.
Nonetheless, the Energy Institute document remains the de facto "standard." Common piping design codes have historically not properly addressed vibration issues, and other standards are limited to specific aspects. Additionally, the document currently provides the most in-depth approach to identifying and mitigating vibration issues from a variety of flow-induced excitation mechanisms.
The Energy Institute's position in this field also accounts for another oil and gas industry change: vibration management during design. This is aided by some design codes now referencing the Energy Institute guidelines for severe cyclic service designs.
The screening approach takes basic piping information, and the range of process conditions, and enables operators to identify potential vibration hotspots. It is designed to provide the necessary information to address potential vibration issues before the plant is commissioned.
Using piping vibration measurements to identify potential issues is a useful technique. However, piping vibration is often dependent on how the plant is operated and the flow rates – a vibration measurement survey is therefore often just a snapshot of what is happening at the time. However, by combining a plant-wide screening assessment with a targeted vibration measurement survey (like that performed on a new design) – covering all operating scenarios – a far better risk understanding can be built. This results in a targeted approach to vibration measurement surveys, system modifications, and the implementation of suitable control measures.
Risk-based vibration screening assessments use very similar data to that used for risk-based inspection programs.
However, as asset integrity management becomes increasingly important, vibration screening is expected to be more widely adopted. Not least, because the benefits are easy to quantify.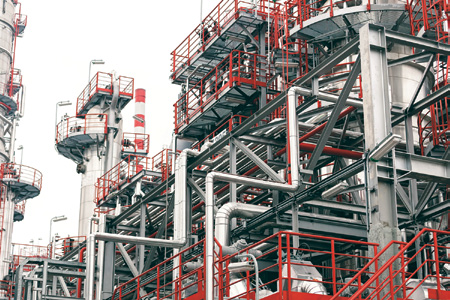 Veridian identifies and evaluates potential issues that can result in piping vibration fatigue failures.
Where there is no vibration screening in place, should a plant experience failure then the operator often has few options but to replace the damaged equipment. This means that any design flaw or structural weakness will also be built in – potentially leading to a recurring problem. This can lead to shut down or throughput reduction while an external consultant analyzes the failure and assesses how to create a more robust system. However, with screening in place, operators have greater asset insight and enabling pre-emption of potential issues.
There is also a bigger issue. A failure in one part of the plant might well indicate similar potential issues elsewhere. By using screening techniques that give a helicopter view of the plant, operators can see potential risk locations – and deploy resources accordingly.
The methodology and algorithms for effective vibration screening are readily available. There is growing recognition that it is key to any effective asset integrity management program. There is also increasing interest in applying these methodologies at the design stage and on operational facilities from companies worldwide.
But practical challenges remain. One of the biggest technological hurdles has been that the algorithms have been dropped into a spreadsheet and accessed from there. This has opened operators up to 'spreadsheet risks.'
The second challenge is that there has been no way of tracking issues as they are identified. A time-stamped report is of limited value, however accurate the recording. Since the consequences of vibration vary enormously as process conditions change, a snapshot view becomes rapidly out of date.
For example, having identified many small-bore connections on piping systems whose weakness presents a risk, operators need to register those locations, so they can be tracked. That register needs to capture the results of a line walk-down, including and any action already taken.
Building a dynamic register or anomaly database – which is linked to the screening 'engine' – enables operators to maintain information on the status of any anomalies within a dynamic operational environment.