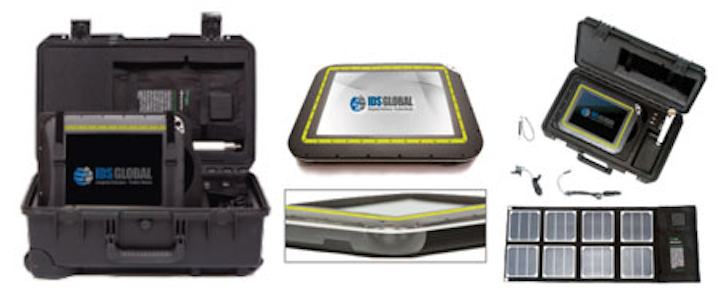 IDS Global offers tablets designed for 'hot zones'
Oil and gas operators often grapple with compliance conditions characterized by ever-increasing regulations, risk management assessments, and training requirements in very challenging and technical environments. Drilling engineers are responsible for complex tasks like overseeing engineering operations, monitoring progress, maintaining safety, and complying with environmental and regulatory requirements while remaining connected with contractors and suppliers.
They must also contend with remote sites, limited access to amenities, and multiple hazardous zones called "hot zones" where the use of conventional mobile devices is prohibited because they can trigger fuel ignition. These difficult conditions mean that many engineers often cannot access the information or have live connectivity that allows for real-time collaborative functions they need to perform their jobs most effectively.
This creates an immediate need for an "intrinsically safe" mobile device that can operate anywhere on drilling and production platforms.
IDS Global, Inc., says it is the first provider of two specifically designed and US component built mobile digital devices (tablets) for the oil and gas industry. Both devices are UL certified "intrinsically safe," fully daylight readable, professional grade, go-anywhere tools.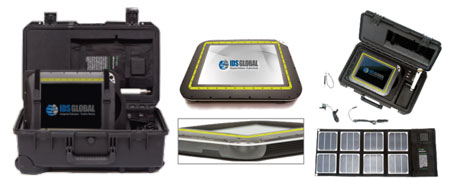 IDS Global, Inc., says it has created an "intrinsically safe" mobile digital device (tablet) that can operate anywhere on drilling and production platforms. (Courtesy IDS Global, Inc.)
Now, after five years of focused design and tool development, the company is ready to launch its product suite.
One of the multiple patented design requirements to meet that UL certification standard is that the oxygen (a gas necessary for combustion to occur) inside these tools is purged and then replaced with nitrogen (a non-combustible gas.), thus no ignition is possible. IDS says that no other company has this technology.
Tool number one is the GAT (Global Audit Tool), and is rated as a Class I Div. II. tool. Tool number two is the EGAT (Enhanced Global Audit Tool), which is Class I Div. I rated tool. The EGAT will be a UL certified an "intrinsically safe" mobile digital tool and will be one of the very first devices of its kind specifically designed and component built that is offered in North America by a US company.
IDS also says that the proprietary software program called CCAPS (Cloud-Based, Cross-Referenced Audit Protocol System) is the first fully-integrated, cross-referenced, audit protocol system specifically integrated and assembled to allow end users to streamline auditing and regulatory audit compliance across multiple protocols in a single instance. It will be made accessible to end users who select the EGAT PLUS leasing program. Multiple inspections can now be completed onsite, pictures inserted into the inspection formats, completed inspections reviewed by supervisors, and inspections submitted without leaving the inspection site.
DNV GL brings quantitative risk analysis to operational phase
Offshore operators need access to quantitative risk analysis (QRA) to support daily operational decisions. If the data is not presented clearly and intuitively, the operator may not take important information into account, causing uncertainties and unqualified decisions. DNV GL has introduced the Safeti Offshore Viewer, a dynamic results application for Safeti Offshore, which allows detailed quantitative risk analysis and accurate modeling of hazardous events such as fire, smoke, toxic releases, or explosions on fixed or floating platforms. The software provides detailed escalation analysis with the ability to account for the influence of a vast array of safety systems and barriers, for example isolation, blowdown, blast, and firewalls.
"Generating benefits of QRA in the operations phase has long been a challenge," says Mike Johnson, Head of Product Management and Strategy, Process Safety, Risk and Reliability, DNV GL - Software. "Safeti Offshore Viewer allows you to directly transform risk metrics to operational improvements. Key risk drivers and their impacts can be viewed in 3D. This means better communication, better decisions, safer and more reliable operations."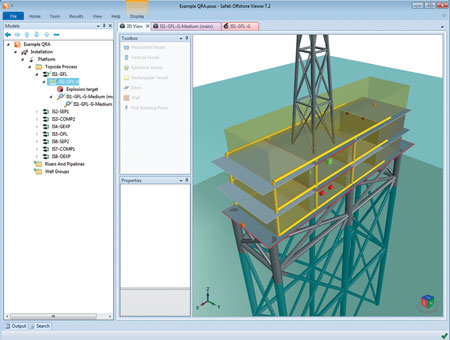 Safeti Offshore Viewer allows operators to display and examine event trees and view 3D consequence results. (Courtesy DNV GL - Software)
The new viewer allows operators to display and examine event trees and view 3D consequence results. The simple and clean interface is designed for consumers of risk information at all levels of the organization. Analysts run the calculations in Safeti Offshore and publish the results, which can then be accessed and reviewed by other users.
Are Føllesdal Tjønn, CEO of DNV GL - Software, said: "This tool will be used to significantly enhance operational decisions. The visualization capabilities mean that hazards can be readily and directly communicated to all stakeholders. It is a real game-changer in terms of delivering value-driven operational risk management."