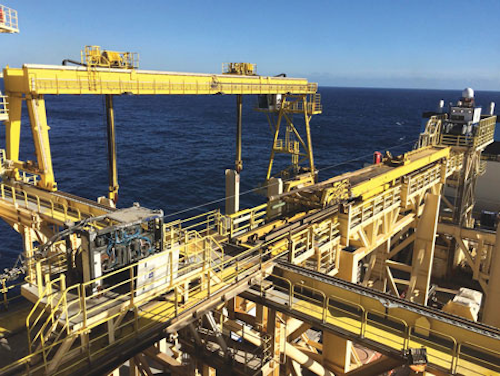 Industry debuts new products and technologies at OTC 2016
Jessica Tippee
Assistant Editor
As the industry continues to adapt to low oil prices, more than 68,000 attendees from 120 countries gathered at the recent Offshore Technology Conference at NRG Park in Houston. This year's event featured 11 panel sessions, 24 executive keynote presentations at breakfasts and luncheons, and more than 325 technical paper presentations. The sold-out exhibition floor was the third largest in the show's 48-year history at 672,300 sq ft (62,459 sq m), including outdoor exhibits, and featured more than 2,600 companies from 47 countries.
Drilling and production
Many new products and technologies were introduced for the drilling and production market.
Schlumberger launched the MaxPull high-pull wireline conveyance system, which can pull from 18,000 lbf to 30,000 lbf in wells 40,000 ft (12,192 m) deep or more. The new system can pull up to 30,000-lbf line tension, which the company said is 43% higher than previously possible. It says that the system with wireline tractors further improves well access in complex well trajectories while minimizing the number of logging runs.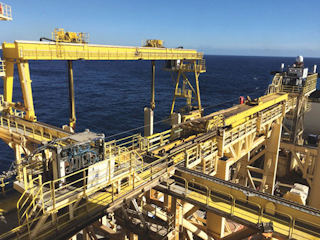 The MaxPull high-pull wireline conveyance system has been tested in a variety of well environments and trajectories in the Middle East, Europe, Asia, West Africa, and North and South America. (Courtesy Schlumberger)
BuTech introduced a new line of high-pressure relief valves. It features a repeatable release design that minimizes the need for frequent recalibration. The company says the design enables the valves to automatically reset after each pressure release, resulting in reduced maintenance and downtime, and lower whole-life cost. The new valves are designed to open proportionally, to increasing pressure ranging from 1,500 psig (103 bar) to 20,000 psig (1,378 bar), with temperatures ranging from -328°F (-200°C) to 400°F (204°C).
Gardner Denver debuted the Thunder series frac pump, which uses long stroke technology to operate at lower speeds while enhancing flow rate capabilities. This, the company claims, extends the pump's maintenance overhaul life cycle, while also reducing consumables and associated labor costs by $250,000 over the life of the pump. The company says the new technology improves wear and tear resistance by allowing the power end maintenance overhaul to be consistent with engine, pump, and transmission maintenance service schedules. It also includes a triplex pump that reaches 2,550 brake horsepower while the quintuplex pump reaches 3,000 brake horsepower, and increases fluid end life by three times.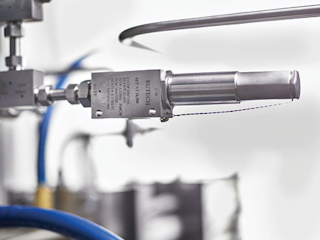 The new line features a repeatable release design that minimizes the need for frequent recalibration. (Courtesy BuTech)
Forum Energy Technologies Inc. announced a partnership with Offshore Technology Development, a subsidiary of Keppel Offshore & Marine Ltd., to provide hydraulic catwalk technology for offshore rigs. The partnership will offer operators a jackup rig fitted with a catwalk to move drillpipe and completion tubulars from the pipe storage area up to the drill floor. The companies said this special-model automated system requires no physical connection with the drill floor module and moves transversely independent of the drilling module when repositioning port/starboard. This can reduce safety risks for the drilling crew and improve drilling efficiency. The new solution is optimized for the KFELS B class and Super B class jackup rigs, and the new catwalk technology can be easily retrofitted on an existing rig.
Subsea
Many new products and technologies were introduced for the subsea market.
Master Flo Valve Inc. introduced the P4-20Ksi ultra high-pressure/high-temperature (HP/HT) subsea choke valve. The new valve is rated to 400°F (204°C) and 20,000 psig (138,000 kPa), with a design based on API 17TR8 and ASME Div 3.
The P4-20Ksi ultra HP/HT subsea choke valve is rated to 400°F and 20,000 psig. (Courtesy Master Flo Valve)
Intertek launched a potable water tank inspection service that offers the option of using ROVs to inspect large-capacity water tanks. Potable water tank inspection must be carried out periodically to mitigate health risks to those working on offshore platforms or other facilities. They can be used to detect evidence of contamination, biofilm deposits, corrosion formation, and the growth of Legionella. Typically, potable water tanks are taken out of service to be emptied and inspected directly by personnel, a process which Intertek said can be hazardous and time consuming, sometimes taking up to three days. The new service is designed to allow clients to instead send in a mini-ROV, which removes the need to drain and refill the tank, mitigates risks to personnel, and can ensure that tanks are back in service after 12 hours. When evidence of corrosion or bacteria is detected, the company said it can make treatment recommendations, including operational advice, cleaning, patch recoating, or complete tank refurbishment.
Spotlight awards
While standardization and efficiency were key themes throughout the event, 13 new and innovative technologies received the Spotlight on New Technology Award.
OneSubsea earned two awards. The first was for the AquaWatcher water analysis sensor. This detects minuscule quantities of water in multi-phase and wet gas flows, plus determines the salinity of that water. The patent-pending technology can also measure the concentration of chemicals in water to determine accurate dosage requirements. The second award was for the HyFleX subsea tree system. Designed so the tubing hanger and tree can be installed and recovered independently of each other, it provides functional flexibility and the ability to batch set wells, risk mitigation, and cost savings in field development and over the life of the field.
GE Oil & Gas won for the SeaPrime, a subsea mux BOP control system. It translates electrical controls from the surface to hydraulic controls subsea that operate BOP systems. Designed to operate as deep as 12,500 ft (3,810 m) below sea level, SeaPrime is the first fault-tolerant design with the ability to re-route hydraulic functions while remaining subsea, which prevents stack pulls. It allows drilling contractors to continue drilling if components of one point of distribution (POD) fail. This new design simplifies access to critical components, uses only two pods, and re-routes failed functions within a POD to deliver three times more availability without increasing maintenance.
AFGlobal Corp. received the award for the riser gas handling system. This features a purpose-built design that offers the simplicity, flexibility, and reliability required to efficiently mitigate gas for dynamically positioned/moored rigs. It handles retrofits and newbuilds using specialty riser joints and equipment - all of which are transparent to rig processes. The company says the system diverts wellbore flow away from the rig floor for safer and more efficient operations. It can enable a controlled process for removing gas from the riser, allowing larger volumes of gas to be handled safely for longer periods of time. The system also reduces mud loss.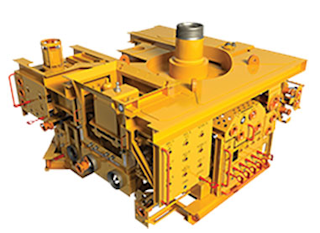 The HyFleX subsea tree system is designed such that the tubing hanger and tree are completely independent of each other. (Courtesy OneSubsea)
Baker Hughes earned the award for the Integrity eXplorer cement evaluation service. Its new electromagnetic-acoustic transducers sensor technology allows operators to directly assess the integrity of cement bonds in any current wellbore environment or cement mixture. This technique of verifying zonal isolation gives operators the confidence they need to make well-integrity decisions. Existing evaluation techniques are acoustic-based. The new service provides operators with data about the properties of the respective cement - thereby enabling them to make critical decisions to help protect their assets, reduce non-productive time, and minimize unnecessary remediation.
SkoFlo Industries Inc. received the award for the subsea back pressure regulators (BPRs). The anti-siphoning, self-regulating devices create back pressure in chemical injection lines to prevent uncontrolled delivery of chemicals into production wells. BPRs prevent chemicals from draining into injection points when a chemical hydrostatic head exceeds injection pressure and production wells become sub-ambient.
Barge Master was honored for the BM-T40 motion compensated crane, which enables safe lifting operations from a moving vessel to an offshore installation. It eliminates motions at the base of the crane allowing work to continue safely in higher sea-states, eliminating the need for platform cranes, and reducing costs. It features a small footprint and is designed to compensate for sea induced motions of a knuckle boom crane with a lifting capacity of 15 metric tons at a 10 m (33 ft) radius or 5 metric tons at a 20 m (66 ft) radius.
The company also received the OTC Small Business Award, which recognizes innovative technologies being developed by companies with less than 300 employees.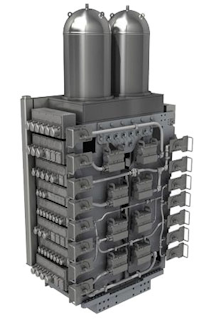 SeaPrime is the first fault-tolerant design with the ability to re-route hydraulic functions while remaining subsea. (Courtesy GE Oil & Gas)
Oceaneering International Inc. was recognized for its remote piloting and automated control technology (RPACT). SMEs or ROV pilots can establish ROV control through a satellite or wireless network link to support operations at a remote work site. The company says the technology diminishes operational and environmental risk while reducing potential damage to tooling, manipulators, and subsea assets.
FMC Technologies earned the award for the InLine ElectroCoalescer. This enables efficient oil/water separation and helps maximize deepwater production of medium and heavy oil. This compact, pipe-based technology uses a high-frequency, alternating current with high voltage to polarize, coalesce and enlarge water droplets, which can then be separated much faster in the downstream separation equipment.
Teledyne Oil & Gas won for the electrical optical flying lead. It features a hybrid wet mate connector and an electrical wet mate connector on either end of a jumper assembly, with a qualified electrical/optical converter integrated into the pressure balanced, oil-filled hose. The company says including the technology into a data transmission network can allow for greater field architecture flexibility at a lower cost.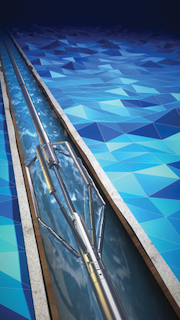 The Integrity eXplorer service is able to directly assess the integrity of cement bonds by determining cement shear properties in any wellbore-fluid environment or cement mixture. (Courtesy Baker Hughes)
Halliburton was honored for the BaraLogix density and rheology unit. This is an autonomous, automated device that allows real-time measurements of fluid density and rheology, combined with trending analysis visible to the well construction team. The unit can help reduce risk, increase efficiency, and communicate drilling performance in real time.
Lankhorst Ropes was recognized for the LankoDeep - soft rope system, which is a collaboration between Lankhorst Ropes, Deep Tek, and DSM Dyneema. It is capable of handling heavy loads at water depths of more than 3,000 m (9,842 ft). The system comprises Lankhorst Ropes' LankoDeep rope, DSM Dyneema, and an active heave compensation drum winch system from Deep Tek.
OES Oilfield Services Group was recognized for DOPP (dropped object prevention program). This tablet-based four-stage program evaluates each rig site's ability to control, implement, and mitigate dropped objects. Using this information, a bespoke awareness package is created and delivered to all personnel on the rig in the form of classroom and on-site hands on training.
The annual event returns to NRG Park on May 1-4, 2017.
Antelope's CentraMax RT1 deployed for GoM well
Antelope Oil Tool says that its CentraMax RT1 Centralizer was recently deployed in a deviated and under-reamed wellbore in the deepwater Gulf of Mexico, saving 60% on casing centralization.
A customer drilling in 7,000 ft in the GoM faced a challenging casing string application that required them to run a very deep and heavy weight 16-in. liner to a record depth in a deviated and under-reamed well. The operator was required to run the 16-in. casing through an 18.25-in. ID restriction at the 18-in. supplemental hanger through an 18.125-in. ID restriction at the 22-in. casing shoe track.
The 16-in. liner was to be run to 24,000 ft and centralized in a 21-in. under-reamed hole with 22° of inclination. The liner was a mixed string of 16-in., 97-lb and 16.15-in., 127-lb casing and weighed well over 2,000,000 lb. The weight was such that the client would not have been able to pull out of the hole after the shoe reached 19,000 ft. This made the centralization even more critical.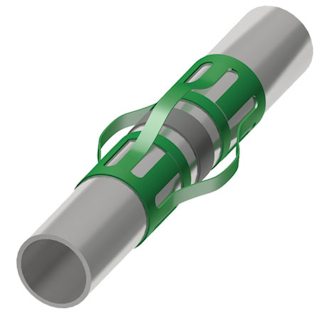 Utilizing Antelope's CentraMax RT1 single-piece centralizer, an operator in the deepwater Gulf of Mexico was able to run the casing to bottom (Image courtesy Antelope Oil Tool).
Utilizing Antelope's CentraMax RT1 single-piece centralizer with a WearSox internal thermal spray metal stop, the crew was able to run the casing to bottom, achieving "a great cement job," according to Antelope.
Operators face tough challenges when centralizing casing in tight tolerance deepwater wells. Among those tough challenges is the product decision to help guide casing to bottom and achieve a successful primary cement job. Rather than utilize centralizer subs (a more standard offering), the operator opted to run Antelope's proprietary "On-The-Pipe Solution" for a technically superior alternative, according to Antelope Oil Tool.
"These products are really starting to make traction in the close tolerance centralizer market. Their ability to centralize casing in the toughest and tightest environments, and the huge cost savings our clients receive from utilizing this product line is exactly what we had in mind when we designed the CentraMax CT line," said Bill Kelley, president and CEO.
Customized fluid system helps achieve big savings
BaraECD fluid system recently helped a major operator working in the Gulf of Mexico save almost $5 million, Halliburton said.
The operator was planning to drill a new exploration well with a primary goal to obtain accurate and thorough logs through a long-term logging program lasting about 11 days. The well's deviation was 56°, with a bottom hole temperature exceeding 320°F (160°C).
Target mud weight for the logging fluid was 14.1 ppg, and effective sag resistance for the extended logging period was a critical performance requirement. No offset data was available; however, Halliburton said that the operator had experienced sag issues when using competitor fluid solutions in previous projects and required a sag-resistant fluid for wireline logging operations in this deepwater exploration well.
The Halliburton Baroid team recommended deployment of the BaraECD fluid system, which is designed to provide effective narrow-pressure-margin drilling performance in technically challenging wells. The combination of polymers helps minimize barite sag during downtime. The fluid's structure requires minimal pressure to break the gels and continue circulating the fluid. The narrow margin drilling performance and high sag-resistance were considered a match for the high-angle and high-pressure/high-temperature (HP/HT) wellbore conditions expected during the operator's logging program, Halliburton said.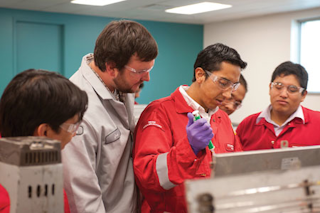 Halliburton Baroid said that its BaraECD fluid system cleans the wellbore and resists against any barite sag, while also reducing the risk of stuck pipe and pack off. (Image courtesy Halliburton)
A customized formulation of the BaraECD system was tested extensively in the labs prior to application to ensure proper fluid performance. Once all benchmarks were met, the BaraECD system was deployed in the wellbore for the logging program. The fluid was formulated at 14.15 ppg and spotted at 29,200 ft (8,900 m) measured depth, 28,506 ft (8,689 m) true vertical depth. The wellbore conditions included a BHT of 322°F (161°C) and pressures of 21,000 psi. The fluid remained in the wellbore for the entire logging program and maintained stability with zero sag, as indicated by downhole pressure readings. The operator was able to complete wireline logs and reintroduce the fluid back into the active mud system without detrimental effects to the fluid properties, the service company said.
The application of the BaraECD system as a logging fluid allowed the operator to avoid a cleanout run and helped save several days of rig time. The ability to run the wireline logging activities twice amounted to a total of four days saved, for cost savings of around $4.8 million. According to Halliburton, the operator is now evaluating the application of the BaraECD system for additional projects in similar Gulf of Mexico wells.
BaraECD had previously recorded several successful deployments in the Gulf, including at least once in the Lower Tertiary, according to previously released case study. In this instance, the service company said that an operator had difficulty maintaining downhole mud weights in the original wellbore while using a different fluid. Equivalent circulating density (ECD) fluctuations previously resulted in downhole fluid losses and loss of the BHA in the well's Lower Tertiary section.
Through the application of BaraECD, Halliburton said that total downhole losses were reduced by two-thirds for an approximate savings of $5 million. The operator was also able to reach a target depth that was previously attainable with other fluid.
BaraECD's success has not just been limited to the Gulf of Mexico. Earlier this year, the system was combined with several other Halliburton Baroid products offshore Norway, when an operator was planning to drill through highly stressed (deviatoric or stretched) lower-overburden formations above the Ekofisk chalk reservoir.
In using a different fluid, the operator encountered significant fluid losses and often required side tracks to reach total depth. In deploying BaraECD and other products, the operator was able to successfully drill to target depth with no side tracks and zero NPT related to hole cleaning while saving about $679,000 in fluid costs, Halliburton said.
PetroHab launches automatic shut down system
PetroHab has introduced its ATEX certified Safe-Stop automatic shut down system. Designed and manufactured in Dundee, Scotland, the Safe-Stop modular shut down system (MSDS) works in conjunction with the US-made pressurized Petro-Habitat hot work safety enclosure (HWSE).
By continuously monitoring the pressure inside the Petro-Habitat HWSE, the new system enhances safety by only allowing hot work to be conducted inside the HWSE if the air pressure within it exceeds the air pressure outside of it. This creates what is often referred to as a "positive pressure environment." This serves to prevent unwanted flammable gases from entering the enclosure, which allows hot work to be safely undertaken in the Petro-Habitat, without the need to shut down the facility where the hot work is to take place.
The Safe-Stop system consists of three main components: the modular control unit (MCU), the pressure control unit (PCU), and the shut down unit (SDU). The MCU is incorporated into one of the wall panels of the Petro-Habitat. The operating airflow inlet, fire damper, and oxygen sensor are housed in the compact MCU. A pressure differential sensor, and siren and beacon warning system, are also part of the MCU, while the PCU contains the main control unit, H2S and methane gas detection, a fan to pressurize the habitat, as well as an additional siren and beacon.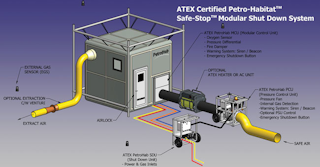 The Safe-Stop MSDS consists of the modular control unit, pressure control unit, and the shut down unit.
Samer Al-Azem, president of PetroHab, LLC in Houston, said: "Manufactured from a premium ANSI/FM4950 certified, US-made silicone-coated fiberglass cloth, our panels can withstand continuous temperatures of up to 1,000°F (540°C). Moreover, our panels are stitched with virtually fireproof Kevlar thread to ensure their strength and high temperature resistance."
Upon detecting either a loss of pressure, or high or low oxygen levels inside the enclosure, the ATEX Zone 1 system will automatically shut down the hot work operations, while keeping the intake blower running in order to pressurize the Petro-Habitat. Should any hazardous gases be detected in the feed to the PCU, the new system will shut down both the hot work operations and the flow of air.
Hermann Twickler, managing director of PetroHab Ltd. in Dundee, said: "The Safe-Stop MSDS system was designed with the end user's gas detection and safety needs and requirements in mind. Among the many functions that the Safe-Stop system performs are the monitoring of pressure within the Petro-Habitat and the detection of various gases both inside and outside the HWSE."
Samson introduces heavy-lift sling
Samson has launched the Agile lifting system, the next generation of heavy-lift slings that has been developed to meet the needs of lifting contractors and lift planners that conduct engineered lifts.
Using the synthetic ropes AmSteel-Blue and AS-78, the new system is a hybrid product that combines the advantages of both round and rope slings into one lightweight, easy-to-handle rigging system for heavy offshore payloads. It is available from 50 tons to 4,000 tons (45 metric tons to 3,628 metric tons) MBL.
Joe Mazzacano, vice president Sales and Marketing at Samson, said: "Samson has developed a streamlined process that includes proprietary configuration software, which factors the lift parameters to quickly and accurately engineer the most effective sling design for the job."
After extensive field trials and tests, the company said the new system is a proven strong and durable option. After a 10-month trial at a multi-use operation, inspections revealed no damage other than cosmetic scuffing of the covers, and residual strength tests show that Agile slings retained 90-100% of their rated strength.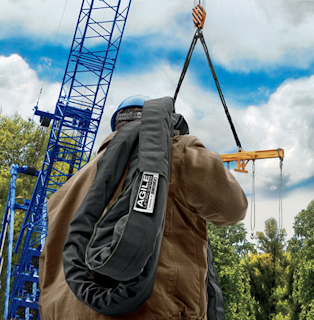 Samson has introduced the Agile lifting system, which the company said has concluded extensive field trials and tests, including a 10-month trial that resulted in no damage. (Image courtesy Samson)
The new lifting system is designed to match the strength and light weight of Samson's synthetic rope slings with a form factor similar to smaller-capacity round slings. A continuous length of high-performance synthetic rope is looped within critical length tolerances, organized to maintain balance internally, and finished with a sheath that protects the line from damage, Samson said.
In addition, the protective cover can be opened so the rope can be easily inspected. The design offers flexibility, allowing the same sling to be configured with different wrap counts or lengths, to further maximize the value.
"Currently, there are basically three types of slings available for lifting heavy loads, including steel wire cable-laid slings, traditional rope slings and fiber round slings, all of which have various drawbacks to their designs," said Mazzacano. "The Agile lifting system offers another option for critical engineered lifts."
Samson said that cable-laid slings add even more weight to already-heavy packages, and can also damage sensitive equipment. Agile is 80% lighter than these types of slings, the company continued, and can also offer advantages over traditional rope slings in some situations, like lifts that require short lengths.