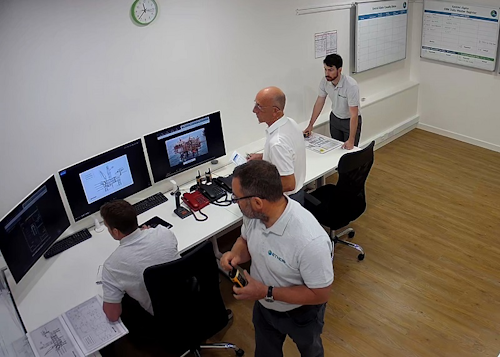 Offshore staff
MONTROSE, UK – Montrose Port Authority has broadened its services to the northeast Scotland area.
New tenant Ethos Empowerment has invested in a simulator at the port to deliver interactive emergency response training.
In addition, the company has launched its latest oil and gas process simulator, used for emergency response and control room operator coaching. This is designed to place individuals in a realistic offshore platform, undergoing various realistic emergency situations.
Nik Scott-Gray, chief executive at Montrose Port Authority, said: "Ethos' services go beyond basic standard training; the team is focused on developing individuals' current knowledge, fostering a directive form of leadership, which is imperative in any emergency situation."
Tom Keane, director at Ethos, added: "Our experience has shown that many companies struggle with the issue of maintaining competent emergency response personnel, resulting in the repeated use of ineffective training courses in an attempt to prove competency.
"Our coaches will build on what each individual already knows, expanding skills and inspiring delegates to think about the solutions for themselves."
09/27/2018