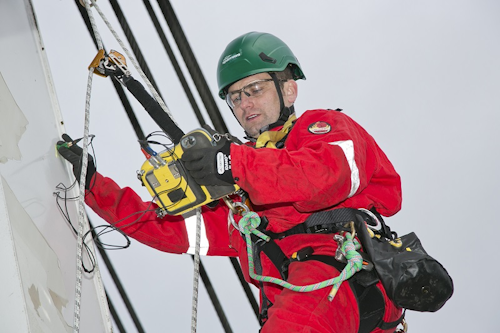 Offshore staff
ABERDEEN, UK – Crane specialist Sparrows Group has received commercial registration, allowing it to operate in Saudi Arabia.
The newly established entity, Sparrows Saudi Arabia LLC, can now deliver services related to the extraction of oil and natural gas and associated support activities.
A locally established company with the relevant commercial registration is mandatory to participate in theIn Kingdom Total Value Add (IKTVA) program, sponsored by Saudi Aramco and which supports Saudi Arabia's Vision 2030.
This is designed to drive increased investment, economic diversification, job creation and workforce development within the Kingdom.
Sparrows re-entered the Saudi market in 2015 and been working on official commercial registration. Its Houston-based manufacturing facility is also now an approved supplier for offshore pedestal cranes for Aramco.
Sparrow CEO Stewart Mitchell saw strong potential demand for the company's modular rental cranes, non-destructive testing, dropped objects prevention scheme and lifting equipment examinations, and its accredited crane, lifting and fluid power training courses and competence.
08/08/2018