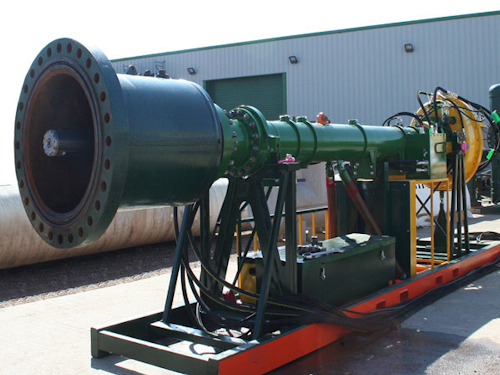 Offshore staff
KINTORE, UK – STATS Group has invested more than £3 million ($3.89 million) in a new range of hot tapping machines, expanding its fleet of pipeline intervention service equipment, and a new 15,000-sq ft (1,393-sq m) workshop and office facility.
The company has designed the SureTap hot tapping machines at its new intervention facility south of Kendal, northwest England.
They are already being deployed on international pipeline intervention projects via STATS global service center networks in Houston, Abu Dhabi, and Qatar.
Four models have been developed with cutting capacities ranging in size from 3 to 48-in., and for hot tapping operations on various pipeline materials and mediums up to 2,220 psi/153 bar (ANSI Class 900).
Each machine is said to be suitable for use in sour hydrogen sulfide products and can deploy and recover completion plugs.
A positive retention pilot drill system is said to ensure robust securing and recovery of the cut pipe coupon, while a process fluid seal housing features a double block and bleed configuration.
High-pressure configuration machines also have a pressure-compensated feed system.
05/25/2017