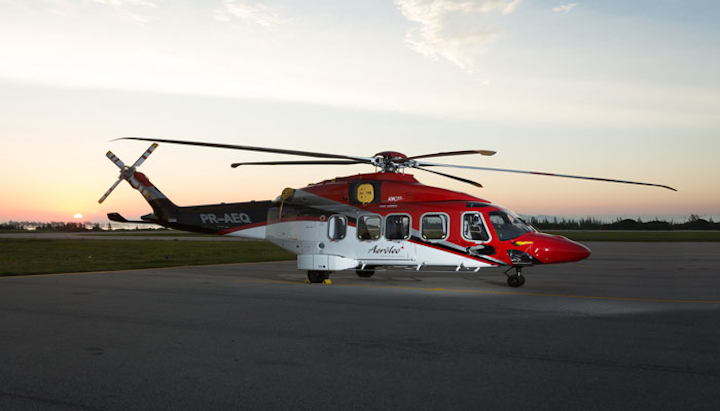 Offshore staff
HOUSTON – Era Group Inc. reports that it has placed into service two Leonardo AW189 helicopters in Brazil with Aeroleo Taxi Aero, an Era Group company.
The company says that the AW189 meets the latest international safety requirements and benefits from an industry-leading 50-minute "run-dry" capability on the main gearbox, exceeding current certification standards and offering safety and reliability for long range offshore operations.
President and CEO Chris Bradshaw said: "In addition to the state-of-the-art safety design, we have been very pleased with the AW189's operational reliability and efficient operating cost profile.
"The AW189 also provides enhanced mission flexibility. We are able to perform many missions that would previously have been limited to traditional heavy helicopters while offering a very efficient cost-per-passenger proposition to our end customer."
06/16/2017