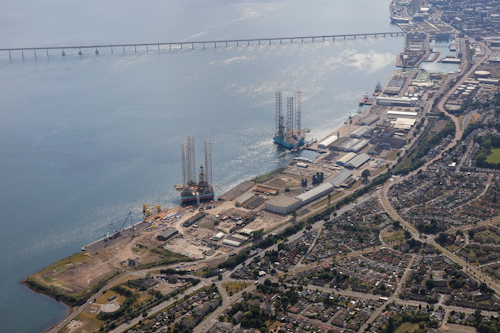 Offshore staff
DUNDEE, UK – John Lawrie Group (JLG) will establish a new metal recycling and decommissioning base at the Port of Dundee on Scotland's east coast after reaching an agreement with Forth Ports.
The two organizations will invest a combined £5 million ($6.46 million) in redeveloping an existing two-acre site to create a new purpose-built concrete pad.
JLG will use it to dismantle redundant offshore infrastructure brought ashore and for metal processing operations.
The company's metals division will run the new facility, which is due to be operational in early 2020, at which point up to 10 new full-time jobs will be created.
Annually JLG processes around 200,000 metric tons (220,462 tons) of metal and promotes re-use and recycling of redundant offshore materials and structures.
For over two decades it has handled consignments ranging from small items from repair and modification projects, to large items brought ashore as part of comprehensive platform or field decommissioning campaigns.
In 2015, the company dismantled a 500-metric ton (551-ton) offshore module at the port. It then sent the materials to its Aberdeen metal recycling facility for processing and recycling.
JLG claims to achieve re-use and recycling rates of around 98% on decommissioning projects.
02/18/2019