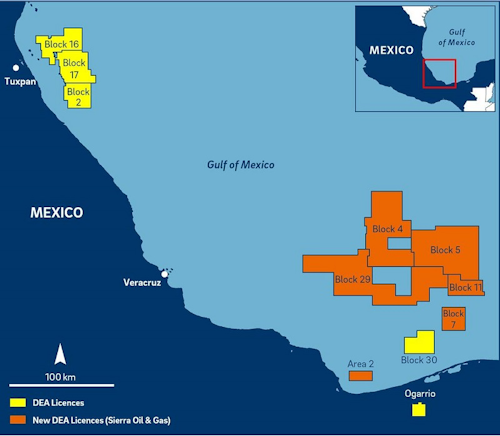 Offshore staff
HAMBURG, Germany – DEA Deutsche Erdoel has completed its acquisition of Sierra Oil & Gas, following approval for the transaction by Mexico's National Hydrocarbons Commission (CNH) and the Federal Economic Competition Commission (COFECE).
Sierra has interests in six Mexican exploration and appraisal blocks, including a 40% stake in block 7 containing the 400-800 MMboe recoverableZama field. Its portfolio extends more than 9,400 sq km (3,629 sq mi) in the Sureste basin in the Gulf of Mexico.
DEA plans to consolidate Sierra with its existing subsidiaryDeutsche Erdoel México to form a new business unit. The latter has interests in four exploration blocks in the Tampico Misantla and Sureste basins, three as operator.
03/20/2019