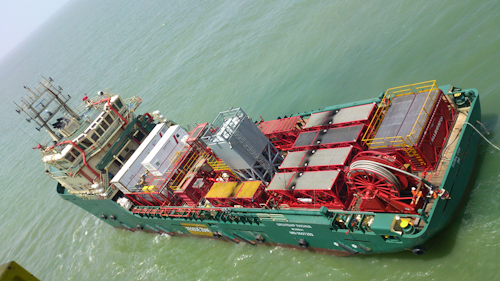 Offshore staff
LONDON – Suretank, which supplies DNV 2.7-1 certified cargo carrying units to the offshore oil and gas industry, has engineered and installed a range of tanks for Halliburton's onboard modular stimulation plant in Kakinada, India.
The tanks include a lined acid transport tank for full-strength hydrochloric acid, custom-designed dual-compartment lined mixing tanks, and large brine and gel mixing tanks that had specific requirements for attaching laboratories to their top decks.
The tanks were manufactured across Suretank's three manufacturing plants in China, Thailand, and Ireland, to ensure that the units were ready for commissioning onboard the Halliburton modular stimulation plant, which is now offshore and fully operational.
02/04/2014