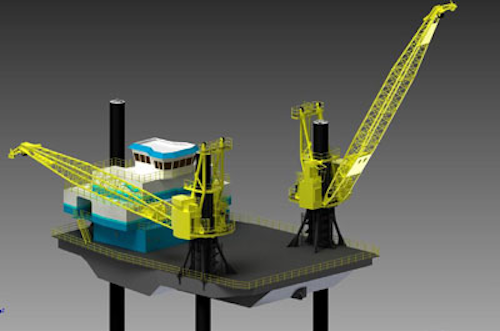 Offshore staff

LAFAYETTE, Louisiana –All Coast LLC, a liftboat operator in the Gulf of Mexico, has entered into a contract with Semco LLC to construct a new 250-ft-leg (76-m-leg) liftboat named the Great White.
The vessel will be equipped with two 175-ton-leg mounted cranes and will have the capacity to accommodate 50 people. It is expected to be delivered in about 15 months, and will carry a US flag. Whitney Bank has led the financing for this project.
With this new build, coupled with the L/BBarracuda, which is being enlarged and refurbished, the All Coast fleet will total 31 active vessels.

02/25/2014