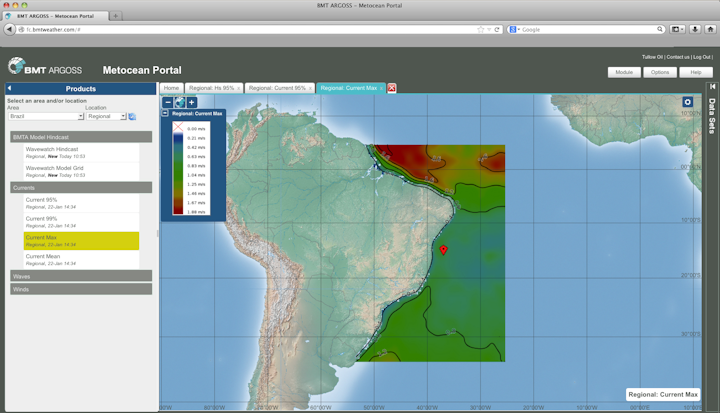 Offshore staff
MARKNESSE, the Netherlands– BMT ARGOSS (BMT) has secured a number of metocean assessments for Tullow Oil Plc, including comprehensive overviews of meteorological and oceanographic conditions in West Africa and South America, to help support the company's offshore oil and gas exploration and operating activities. 

The company is evaluating available products and services in support of the development of the BMT ARGOSS Metocean Portal, the launch of which is anticipated to have the potential to support Tullow's offshore projects and activities. Using in-house numerical modeling techniques and analytical tools, BMT is working with Tullow Oil to generate a range of spatial and temporal wind, wave, and current data products, thereby aiding interpretation of the metocean climate in the two target regions.

Martin Williams, senior metocean advisor at BMT ARGOSS, said, "Understanding the impact of the physical environment on an offshore structure is critical to safety and efficiency in all phases of the structure's lifecycle. BMT's work helps Tullow plan effectively and minimize the risks to personnel, the environment, and the company."

BMT is also collaborating with Tullow Oil to develop an online metocean and weather forecasting portal which, once fully developed, will provide key engineers and planners with secure and rapid access to all Tullow's metocean information via a single gateway.

04/02/2014