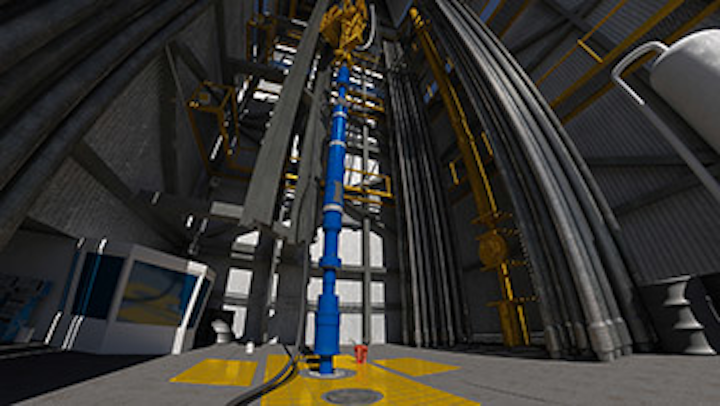 Offshore staff
HOUSTON– Baker Hughes has received an OTC Spotlight Award for the LaunchPRO wireless top drive cement head.
LaunchPRO launches balls, plugs, or darts wirelessly during cementing of heavy subsea long strings and long, heavy liners. Its remote wireless operation reduces HSE risk by reducing manual intervention and rig time, while optimizing reliability.
The system's operation is powered by rig air through a single pneumatic hose that can be tethered to the cementing line to reduce the risk of damage during cementing operations. A wireless pressure transducer provides real-time data to the cementing operator to allow for adjustments during cementing operations.