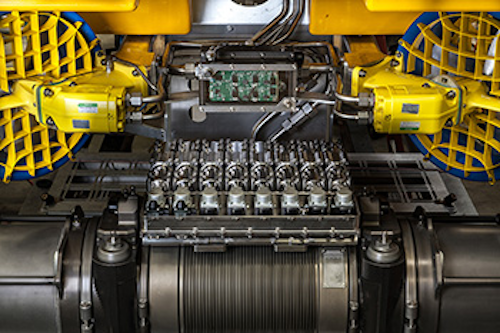 Offshore staff
HOUSTON– FMC Technologies Schilling Robotics has won an OTC Spotlight Award for the ISOL-8 Pump.
The isolated pump enables secondary intervention for BOPs in compliance with API Standard 53. The ISOL-8 Pump is tightly integrated with FMC's UHD III ROV, and meets the 45 second requirement for closing BOP shear rams.
The ISOL-8 Pump consists of independent pistons synchronized with software control. Flexible configuration allows optimization for a variety of demands and can simultaneously provide up to 50 gpm at 5,000 psi. The company says this system is depth insensitive and can save operators up to $4 million per rig.