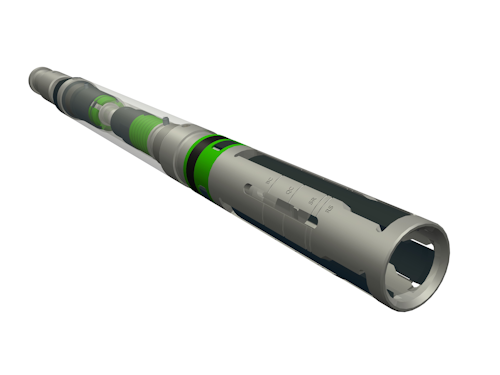 Offshore staff
PERTH, Australia – Peak Well Systems has developed a new Multi-Action Pulling (MAP) tool to simplify offshore slickline operations and reduce inventory. The Peak MAP tool is able to pin up, release, or recover a range of downhole equipment fitted with external fishnecks, the company said, without the need for specialized tooling, thus simplifying inventory, improving operational efficiency, and reducing overall cost.
The new MAP tool complements Peak's existing range of Multi-Action Tools, which are designed to increase functionality and flexibility for slickline operations.
The design of the Peak MAP tool features a latch system to tackle a range of external fishnecks with varying threads and lengths. Latch fingers together with an adjustable core extend the reach of the pulling tool, giving it a short-, medium- and long-reach capability.
Further flexibility has been introduced with three different run options: Jar Up, Jar Down, or Double Jar Down modes to release the fishneck in hole without prematurely shearing the pins. This is the first time that the Double Jar Down option has been made available in a universal pulling tool, said Peak.
The Peak MAP tool replaces six different tools used currently. A fully adjustable core means it can adjust its reach to suit any fishneck, and an external latch release sleeve allows the tool to release at surface with no special tooling. The Peak MAP tool also incorporates its own priming mechanism and does not require a separate pinning tool to compress the main spring in order to fit the shear pins. Moreover, the Peak MAP tool also has identified catch positions for all fishing neck configurations from rope socket, to sucker rod, to all proprietary quick lock connections.
10/21/2014