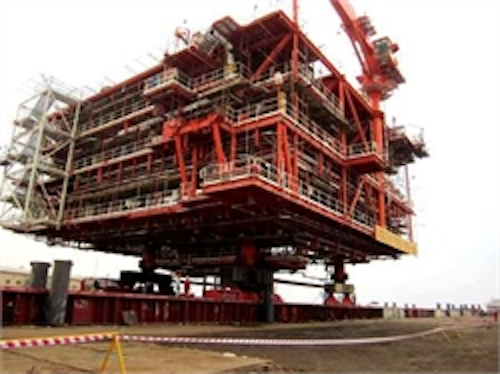 Offshore staff
TEHRAN, Iran – One of the topsides has been completed for the new South Pars Phase 12 platforms in the Persian Gulf, according to news service Shana.
Iran's Offshore Engineering and Construction Company designed and built the 3,250-ton structure topside at Khorramshahr Yard in southwestern Iran.
When platforms A, B, and C ofPhase 12 of South Pars become operational, Iran's gas output should rise by 62.5 MMcm (2.2 tcf), Shana adds.
6/6/2014