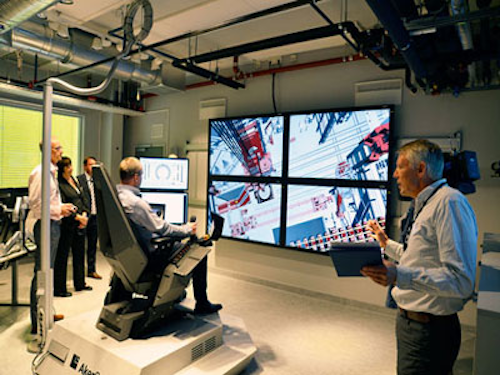 Offshore staff
TRONDHEIM, Norway – Statoil has opened its new research center for improved oil recovery (IOR) at Rotvoll in mid-Norway.
The $39-million complex, said to be one of the world's most advanced, will develop technologies to help Statoil reach its long-term goal of a60% recovery rate from its Norwegian shelf reservoirs. The company's current schemes are targeting 50% recovery – the 10% increase could represent an additional 4 Bbbl of production.

The main factors are drilling of new wells and maintenance of existing wells. One IOR center role is to improve drilling efficiency.

Facilities include a new industrial scanner with a resolution claimed to be 500 times higher than that of a medical scanner. This should allow Statoil to follow oil movements and flows in various rocks on pore level.
Via high-resolution 2D and 3D images, the company added, it should be possible to determine which IOR method best suits each reservoir, while at the same time improving understanding of how the reservoir is formed with regard to clay, pore size, and cracks.

Statoil has personnel employed on IOR studies for roughly 300 projects.
06/27/2014