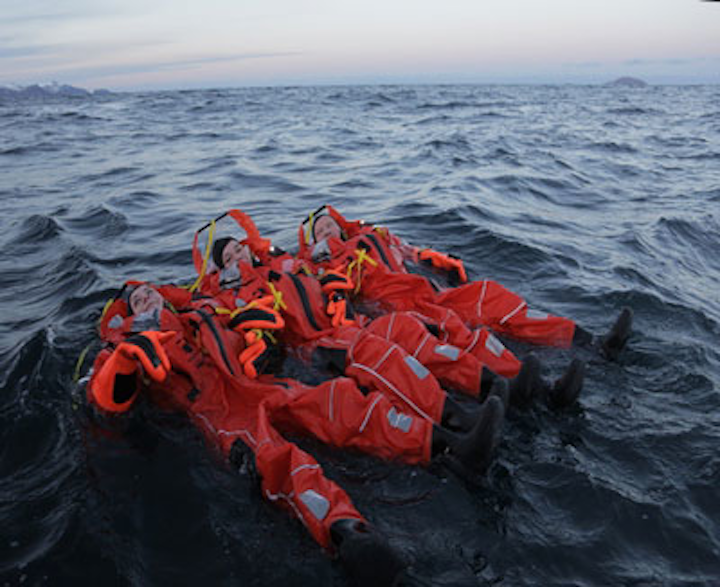 Offshore staff
SANDNES, Norway – Eni Norge has won the 2013 Emergency Preparedness Award for Innovation and Development.
The award, issued in Stavanger during the annual Emergency Preparedness Conference, was in recognition of the company's lead role in development of survival suits for use in the Barents Sea.
The new suits were developed and manufactured by Norwegian research institute SINTEF and Hansen Protection, with input from Total, Nexen, and Dong Energy during the initial phase of the project. The collaboration helped define the suppliers' specifications.

"We employ a great deal of robust equipment in the North Sea, but in the Arctic we must take much lower sea and air temperatures into account," said Ketil Karlsen, technical director for HSE Offshore at the trades union Industri Energi.
"The new suit provides better insulation against the cold, especially around the hands and feet. It is also equipped with LED lights, which make it easier to see and be seen in the dark. Tests demonstrate that it should be possible to survive for three hours in cold water in these suits."
6/05/2013