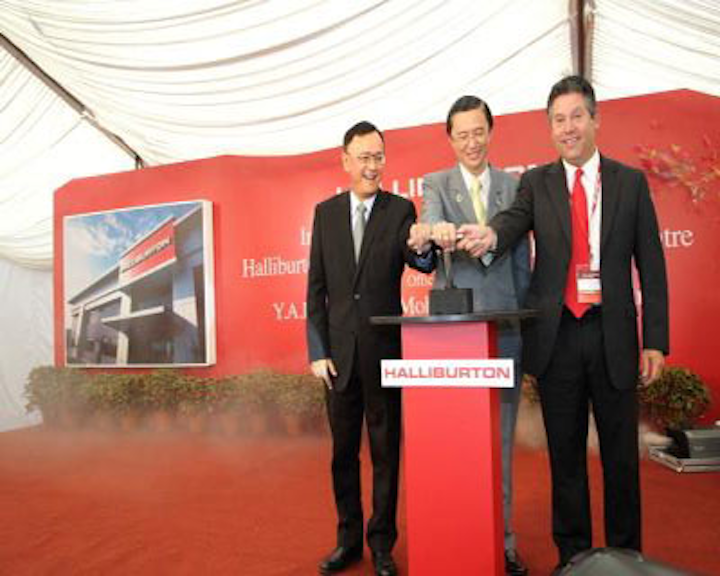 Offshore staff
SENAI, Malaysia –Halliburton has officially opened the expansion of its Malaysia Manufacturing and Technology Center in Senai, Malaysia.
The completed extension adds 9,844 sq m (105,960 sq ft) of space and will manufacture an extensive range of products from Halliburton's Completion Tools product line, including packers, tubing retrievable safety valves, service tools, subsurface flow, and swell and screens technology, as well as float equipment, stage tools and cementing accessories from the Cementing product line.
The facility, which originally opened in March 2008, now comprises 29,434 sq m (316,828 sq ft) on 13 acres and houses a manufacturing plant, a bulk plant, and an administration building. The site also offers onsite technology capabilities, including onsite high-pressure testing capabilities. It is expected that the center in Senai will employ approximately 350 people by year-end 2013.
8/20/2013