GE Oil & Gas to use robotics, 3D printing at Talamona plant
GE Oil & Gas has inaugurated two new component production lines at its plant in Talamona, Italy.
May 26th, 2016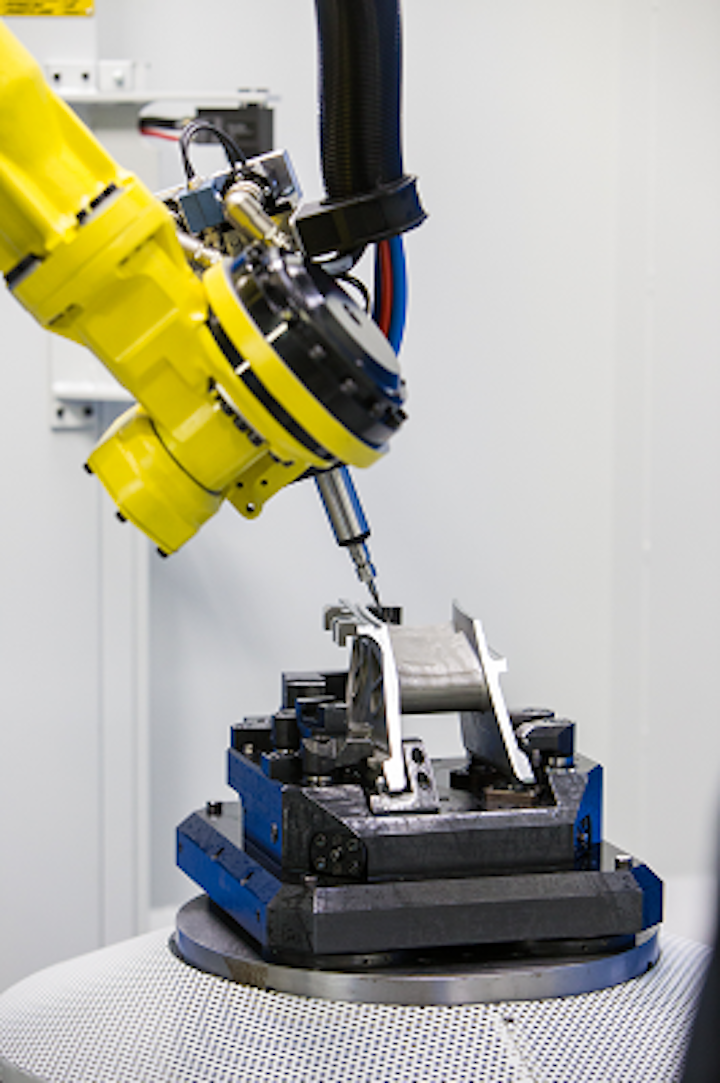 Offshore staff
TALAMONA, Italy– GE Oil & Gas has inaugurated two new component production lines at its plant in Talamona, Italy.
The company said that a new nozzle production line is the first completely automated line for GE Oil & Gas, and a new additive manufacturing line will use laser technology to 3D print burners for gas turbine combustion chambers.
The official unveiling of the upgraded turbine and compressor components manufacturing facility is the result of a EUR 10 million ($11 million), two year- investment. Previous investments in 2013 increased the plant's production capacity.
It uses two anthropomorphic robots capable of employing 10 different technologies, including electrical discharge machining, measurement, and laser beam welding. With this new line, GE Oil & Gas said it will be able to produce components in Talamona that it previously purchased from third-party suppliers.
Additive manufacturing technology, also used heavily in the aviation, medical, and design industries, represents the next frontier for energy manufacturing, GE said. After extensive validation of additive manufacturing during prototyping of the NovaLT16 gas turbine, it decided to move the technology into full production, leveraging the design enhancement capabilities, cycle time reduction, and improved product quality.
The site is also managed with software that can schedule activities and support maintenance activity that is no longer simply preventative but predictive.
GE Oil & Gas opened an additive lab in Florence, Italy, in 2013 with the installation of the first Direct Metal Laser Melting (DMLM) machine. Since then, the laboratory has grown its capabilities through the addition of two further machines for the development of turbomachinery components and special alloys.
Collaborations with GE Aviation and GE Global Research Centre have accelerated the development of the technology within GE, it said.
The new production lines are already working and will be fully operational by the start of 2017.
05/26/2016