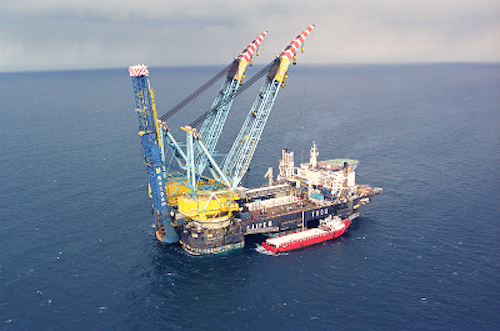 Offshore staff
SAN DONATO MILANESE, Italy– After a year of project suspensions and delays, Gazprom has canceled its contract with Saipem to lay the first of four lines of the South Stream offshore gas pipeline under the Black Sea.
Saipem and South Stream Transport BV signed the $2.2-billion deal in March 2014. At that time, Gazprom announced that two of Saipem's vessels would be used in the deepwater pipelay, where waters reached up to 2,200 m (7,217 ft).Castoro Sei, an S-lay vessel suitable for both shallow and deepwaters, and Saipem 7000, a J-lay vessel that constructed the Blue Stream gas pipeline were contracted for operations that were to begin in June 2014.
Saipem said today that it received a termination for convenience, a standard contractual clause which provides for the termination of the agreement in the absence of a contractual breach, with compensation determined in accordance with the terms and conditions of the contract.
It also confirmed thatCastoro Sei was in the process of mooring in Russian waters to start pipelaying activities.
07/09/2015