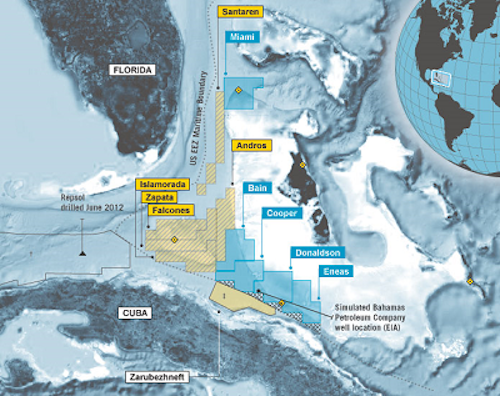 Offshore staff
DOUGLAS, UK -Bahamas Petroleum Co. (BPC) says it has completed re-engineering of its first planned exploration well offshore the Bahamas.
The program took into account 3D seismic data and a comparison of historic drilling performance in the Bahamas and similar carbonate lithology wells drilled elsewhere in the world. The aim was to establish "technical limits" for benchmarking of well costs.
Further studies are under way to ensure the well equipment design maximizes the rate of penetration in order to reduce drilling times, keeping costs lower.
At the same time BPC is keen to maximize data gathering during drilling.
The company now estimates the cost of the well in the range $50-60 million, below its previous estimates.
Additionally,BPC has revised its models for a potential development, reflecting current global oil prices, reduced well cost estimates and other factors such as the proximity of any discoveries that may follow to existing infrastructure, contractors and service suppliers.
The company believes the minimum field size for an economic development is less than 200 MMbbl, with a break-even oil price of $30-40/bbl.
07/23/2015