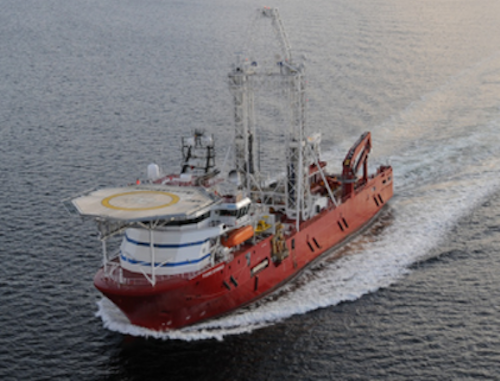 Offshore staff
HOUSTON –Fugro's dynamically positioned multi-purpose drilling, well intervention, and geotechnical vessel, Fugro Synergy, will go to work on a multi-well intervention campaign in the Gulf of Mexico.
The well intervention campaign involves use of a top tensioned 6⅝-in. riser and coiled tubing, and fieldwork for the contract is being jointly undertaken by Cross Group Inc. andFugro.
Designed and purpose built for well intervention services,Fugro Synergy will be used in conjunction with a mobile offshore drilling unit. Complete with a top-tension riser system, this allows through-riser intervention activities.
Fugro says that the tower on the 2009-build allows the company to to run pipe, as opposed to either using a crane over the side or running riserless well intervention equipment. Cross Group's 7-in. workover riser packages will be run fromFugro Synergy.
06/26/2015