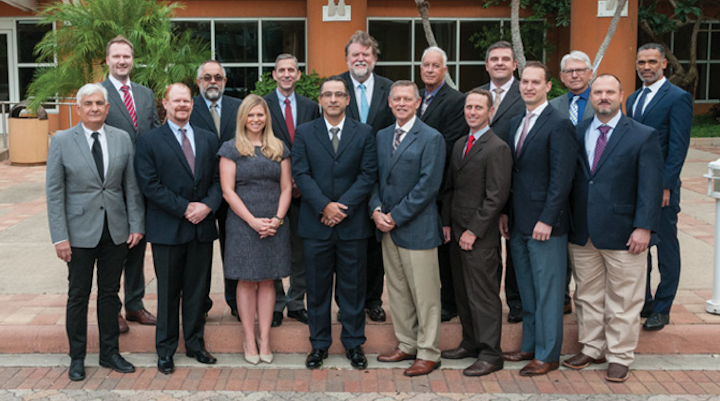 People
Brian F. Maxted, chief exploration officer and founding partner of Kosmos Energy, has retired. The company has appointed Tracey Henderson as chief exploration officer.
Chevron Corp. has appointedPierre Breber as vice president and CFO, effective April 1. He succeeds Patricia Yarrington, who has decided to retire after 38 years with the company.
Effective April 1,Liam Mallon will become president of ExxonMobil Upstream Oil & Gas Co.; Steve Greenlee will become president of ExxonMobil Upstream Business Development Co.; Linda DuCharme, will become president of ExxonMobil Upstream Integrated Solutions Co.; and Neil Duffinwill become president of ExxonMobil Global Projects Co.
MODEC has appointedYuji Kozai as president and CEO and Toshiro Miyazaki as chairman of the board.
US President Donald Trump has nominatedDavid Bernhardt as Secretary of the Interior.
Eugene T. Coleman, executive vice president, Exploration and Business Development at Murphy Oil Corp., has elected to retire after 17 years with the company. Michael K. McFadyen has assumed responsibility for Exploration and David R. Looney for Business Development.
Wintershall Middle East has appointedHelge Beuthan as general manager.
MHWirth has appointedPete Miller as executive chairman and Eirik Bergsvik as CEO.
Schlumberger has namedOlivier Le Peuch as COO.
Hoover Ferguson has appointedKevin Friar as president.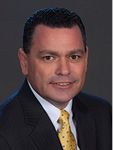 Xodus Group has namedCaragh McWhirr as innovation manager.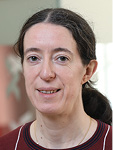 Ryan Lumsden has joined Saab Seaeye as business development manager.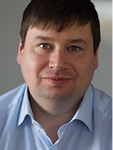 ROVOP has appointedLee Wilson to the newly created role of head of technology.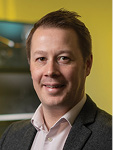 Renato Bastos has joined Airborne Oil & Gas as vice president Brazil.
Jim Sledzik has joined Saudi Aramco Energy Ventures-US LLC as managing director.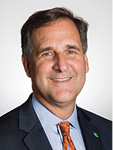 Nizami Musayev has joined Tendeka as area manager in Russia.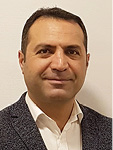 Peter Bradshaw has joined Tata Steel as technical sales manager – Energy & Power.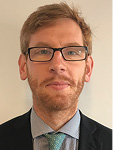 Pharma-Safe Industrial has hiredDeWayne Misner as executive vice president of health, safety and environmental management.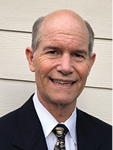 Stuart Clow has joined OPITO as director to support global operations.
ValvTechnologies Inc. has appointedMark Abbott as director of engineering and Keith Whittaker as director of global quality management.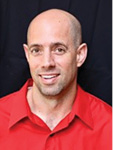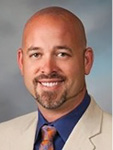 Company News
Exxon Mobil Corp. says it will streamline its upstream organization and centralize project delivery across the company to support its plans to double operating cash flow and earnings by 2025. Effective April 1, the reorganization will involve creation of three new upstream companies. ExxonMobil Upstream Oil & Gas Co. will focus on end-to-end value chain management in five distinct global businesses – unconventional, liquefied natural gas, deepwater, heavy oil, and conventional. ExxonMobil Upstream Business Development Co. will oversee strategy development, exploration, acquisitions and divestments and actively manage the upstream portfolio. ExxonMobil Upstream Integrated Solutions Co. will provide technical and specialized commercial skills, such as drilling, research and technology, gas and power market optimization, and the global deployment of resources.
SBM Offshore is adopting a new resourcing model to support anticipated growth in demand for offshore engineering services. It will involve not only recruiting new engineering staff, but also a much higher degree of subcontracting of partner companies and individuals than in the past, giving flexibility to ramp up or down depending on market conditions. As part of this new arrangement the company is creating a 'high value engineering center' in Bangalore, India, with long-term partner Nauvata which will provide detailed design services for SBM Offshore projects. The new center will initially have a light structure but will be able to respond to a rapid growth in workload.
James Fisher and Sons plc has acquired Saudi Arabia-based Murjan Al-Sharq Marine Contracting LLC. The acquisition harnesses local talent to bolster provision in the nearshore marine construction and maintenance market.
BP Ventures is providing $5 million in finance to Belmont Technology to support the major's artificial intelligence (AI) and digital capabilities in its Upstream business. The Houston-based technology start-up has developed a cloud-based geoscience platform that employs AI. The platform's capabilities include specially-designed 'knowledge-graphs,' with BP supplying the platform geology, geophysics, reservoir and historic project data. This information is intuitively linked together, identifying new connections and workflows, creating a knowledge-graph of the company's subsurface assets. BP engineers can ask the knowledge-graph questions in natural language, with the technology using AI neural networks to interpret the results and conduct fast simulations. According to BP, the goal is to accelerate the project lifecycle process, from exploration through reservoir modeling, via a 90% reduction in the time taken for data compilation, interpretation, and simulation. The investment will allow Belmont to grow its workforce, extend Sandy's capabilities, and accelerate deployment of the product.
WellConnection Group, a Norwegian inspection, maintenance and repair company, has acquired Peterhead-based Independent Oilfield Services (IOS). This deal marks the company's entrance into the UK market. IOS will change its name to WellConnection IOS.
Oil Spill Response Ltd. (OSRL) has expanded its member offer with the launch of an unmanned aerial vehicle (UAV) service. The new service aims to enhance preparedness and response capabilities to better support members' needs in the event of a spill. OSRL has signed call-off agreements with several third-party UAV providers including Bristow Aerial Solutions, Sky-Futures,and Vertical Horizon Media. The call-off agreements will provide its members with pre-agreed rates, defined mobilization procedures, and a standardized approach to managing common preparedness and response activity.
Global Marine Group (GMG) has acquired a 13.8% interest in subsea survey/ROV specialist Rovco. GMG, which has three business units – Global Offshore, CWind, and Global Marine – will work with Rovco to provide wide-ranging subsea solutions to improve data acquisition.
Subsea equipment rental, sales and services providerAshtead Technology has formed a strategic partnership with 4Subsea. Ashtead will add 4Subsea's sensors to its IMR services portfolio, also gaining access to 4Subsea's specialists in subsea production, well intervention, and drilling. In turn, 4Subsea should strengthen its position in the global sensor market by accessing hardware and digital services delivered through Ashtead's network which includes facilities in Aberdeen, Abu Dhabi, Halifax, Houston, and Singapore.
James Fisher Offshore and First Subsea have teamed up to develop internal cut and lift technology (ICLT) for offshore decommissioning projects. The development combines James Fisher's abrasive jet cutting technique with First Subsea's ball and taper internal lifting tools, including the Ballgrab gripping process, to provide what is claimed to be a simple, flexible and swift method for removing redundant subsea equipment and tubulars. ICLT is due to be fully commercialized soon.
John Lawrie Group (JLG) will establish a new metal recycling and decommissioning base at the Port of Dundee on Scotland's east coast after reaching an agreement with Forth Ports. The two organizations will invest a combined £5 million ($6.46 million) in redeveloping an existing two-acre site to create a new purpose-built concrete pad. JLG will use it to dismantle redundant offshore infrastructure brought ashore and for metal processing operations. The company's metals division will run the new facility, which is due to be operational in early 2020, at which point up to 10 new full-time jobs will be created.
Ampelmann has opened a new office in Sakhalin, Russia.
SNC-Lavalin Group has opened its new European headquarters at Nova North in Westminster.
Leonardo has opened its Gulf of Mexico Support Center in Broussard, Louisiana. The 21,000-sq ft (1,951-sq m) facility provides blade repair, spare parts, and technical support.
Bagwell Energy Services has announced plans to create 150 new jobs in the next five years and make a $2.5 million capital investment at its Port of Delcambre fabrication center in Iberia Parish. The investment will add precision fabrication equipment for process industry piping and vessels, install new bridge cranes, and build a 15,000-sq ft (1,394-sq m) addition to its fabrication center and a 4,000-sq ft (372-sq m) addition to its painting-and-blasting facility. The project will retain 46 existing jobs while creating 150 new direct jobs.
Airbus Helicopters Inc., based in Grand Prairie, Texas, is celebrating 50 years of sales and support for US helicopter operators, while Airbus Helicopters Canada Ltd., located in Fort Erie, Ontario, is marking its 35-year milestone.
Bishop Lifting Products has acquired Woods Logging and Industrial Supply, a spooling services, rigging products, wire rope and hydraulic solutions provider.
Penspen has opened an office in Bogota, Colombia.
Survitec has opened a new service and distribution hub in Singapore.
Claxton has opened a new office in Stavanger, Norway.
Wind Point Partners has entered into definitive agreements to simultaneously acquire and merge Clock Spring Company Inc. and Neptune Research LLC. The combined business will be named ClockSpring|NRI.
Danos has reached a tentative agreement to acquire the assets and business of Shamrock Energy Solutions, a privately held 22-year-old oilfield service company, based in Houma, Louisiana. The deal is expected to be effective this month and will increase the number of Danos employees by nearly 50%, from 2,200 to 3,200. The closing is subject to certain remaining contingencies. •