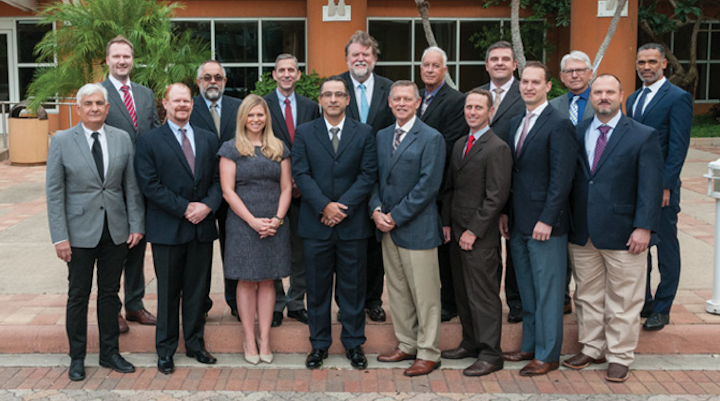 Deepwater Operations
The 16th annual Deepwater Operations Conference & Exhibition was held Feb. 5-7, 2019 at the Moody Gardens Hotel & Convention Center in Galveston, Texas. Co-located with Topsides, Platforms – Hulls Conference & Exhibition, the event attracted more than 1,100 attendees. Murphy Exploration & Production Co. hosted Deepwater Operations.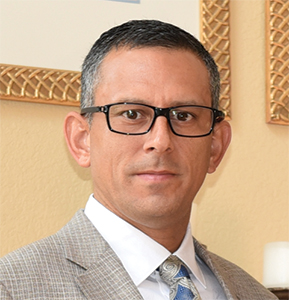 Best presentation award winner Dyrk Zapata
Dyrk Zapata, Facilities & Subsea Engineer, ENI Petroleum, won the Best Presentation award for "Allegheny Flex Bearing Replacement." Jason Mathews, Chief, Office of Safety Management; BSEE, won the Best Presenter award for "Risk Based Inspection Program." The Best Presentation award was based on content and Best Presenter for delivery.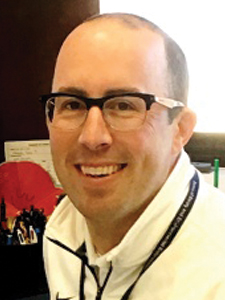 Best presenter award winner Jason Mathews
The annual event will return to Galveston on Feb. 4-6, 2020.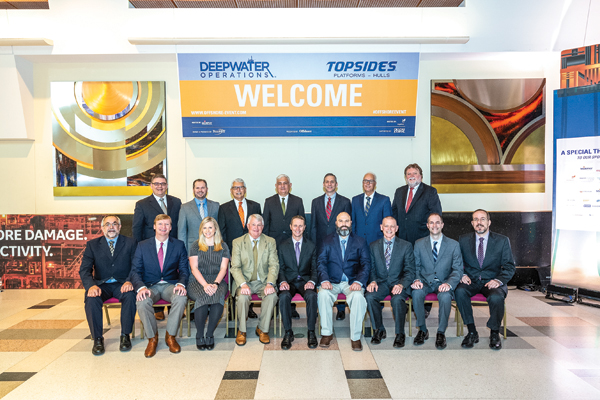 Deepwater Operations Conference Advisory Board
Standing from left to right: Raffaello Rapacioli, Eni Petroleum; David Murphy, Hess Corp.; Will Hernandez, Quality Companies USA; Fernando Gama, Petrobras; Richard Loveland, BP; Mike Lynch, Granherne; Pete Stracke, Equinor Sitting from left to right: Gerhard Visser, Williams; Wes Johnson, Noble Energy; Julia Hedderson, TechnipFMC; Tom Keating, Wood; Advisory Board Chairman Rusty Desormeaux, Murphy E&P Co.; Chris Landry, Anadarko Petroleum Corp.; Chuck Blevins, Chevron North America; Conference Director David Paganie, Offshore; Michiel Heuven, SBM Offshore Not pictured: Karelis Anato, BHP; Amro Hamza, Anadarko Petroleum Corp.; Reed Pere', Danos
People
Awilco Drilling PLC has appointed Jens Berge as CEO, effective no later than June 4, 2019. He will succeed Jon Oliver Bryce.
BHP has appointed Geraldine Slattery as president operations petroleum, Vandita Pant as chief commercial officer, Jonathan Price as chief transformation officer, and Laura Tyler as chief geoscientist. They join Peter Beaven, Geoff Healy, Mike Henry, Diane Jurgens, Danny Malchuk, and Athalie Williams on the Executive Leadership Team.
The International Association of Geophysical Contractors (IAGC) has elected new directors and officers. Magne Reiersgard of PGS is the 2019-2021 Chairman and Collin Murdoch of CGG is the Vice-Chairman. Other officers include: Maurice Nessim, WesternGeco (Past Chairman); Rebecca Pitman, Shearwater (Treasurer); Tana Pool, TGS (Secretary and Legal Committee Chair); and Nikki Martin, IAGC (President).
Newly elected directors are: Katja Akentieva, TGS; Joe Dryer, Fairfield Geotechnologies; Chris Drage, PGS (EAME Chair); Tristan Allen, WesternGeco (Asia Pacific Chair); Richard Price, Polarcus; Stephan Midenet, Seabed Geosolutions; Per Christian Grytnes, Magseis Fairfield; Vince Thielen, CGG (Global Data Licensing Chair); and Dmitry Nefedov, ION (Global HSE Chair).
MODEC has promoted Minoru Sawada to director, executive managing officer and has appointed Katsuyuki Imaizumi and Tony Quinn as executive officers.
Tom Henrik Sundby has resigned as CFO of Magseis Fairfield ASA. The company has appointed Kevin Crosby as interim CFO.
Lamprell has promoted Hani El Kurd to COO.
Tullow Oil plc has appointed Sheila Khama and Genevieve Sangudi as non-executive directors. Tutu Agyare has resigned as a non-executive director.
Rockhopper Exploration plc has appointed Keith Lough as non-executive chairman. He succeeds David McManus, who has retired from the board. Alison Baker has replaced Lough as chairman of the Audit and Risk Committee.
Rever Offshore has named Barry MacLeod as CEO. He succeeds Mark Bessell.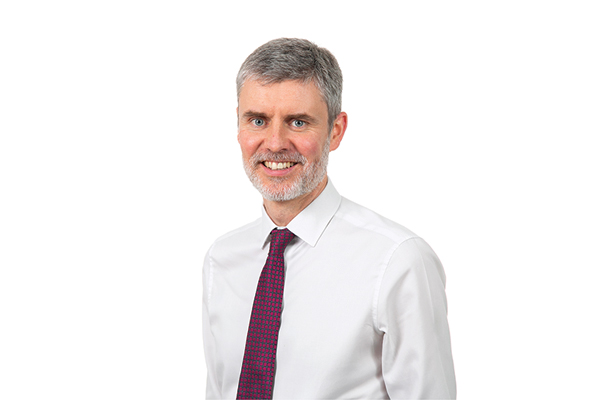 MacLeod
Expro has promoted Alistair Geddes to COO and Keith Palmer to executive vice president – Product Lines, technology and group engineering.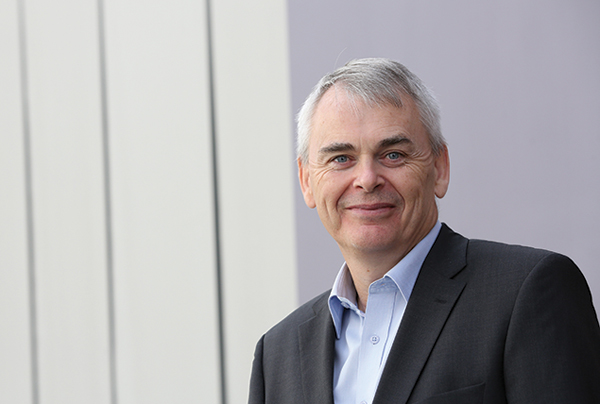 Geddes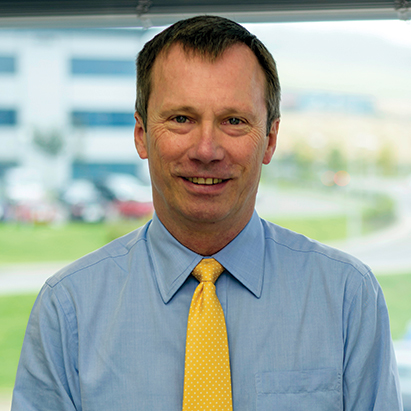 Palmer
The NKT board of directors has appointed Alexander Kara as president and CEO of NKT and NKT A/S.
Pryme Group has hired Terry Larkin as managing director of the company's Centre of Excellence in North Tyneside.
Stuart M. Brightman has retired as CEO and director of TETRA Technologies Inc. The company's board of directors has appointed Brady M. Murphy as CEO.
NHV Group has appointed Steffen Bay as CEO. He succeeds Eric Van Hal.
ClassNK has named Hiroaki Sakashita as senior executive vice president and executive director.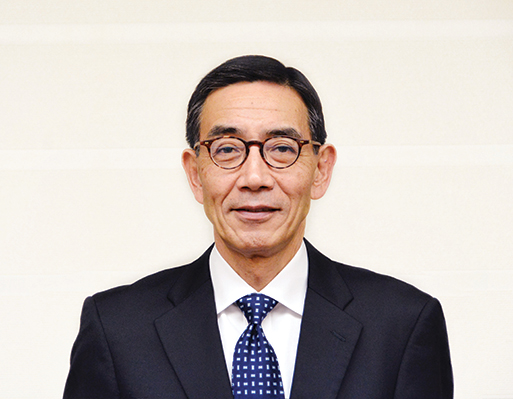 Sakashita
i-Tech 7, Subsea 7's Life of Field business unit, has hired Simon Hird as Asia/Pacific director.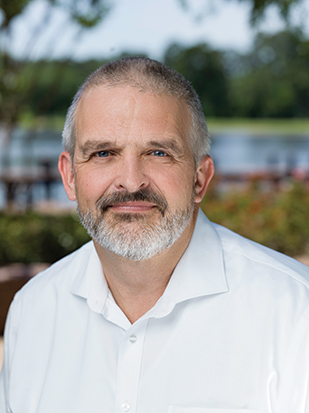 Hird
DEME Offshore has appointed Hugo Bouvy as managing director.
John J. Peacock has retired as director and chairman of the Audit Committee of Teekay Offshore GP LLC. The company has appointed William L. Transier to succeed Peacock.
Reactive Downhole Tools has named Niall Urquhart as vice president Eastern Hemisphere.
Special Piping Materials has appointed Alex Forth as managing director in the UK, as well as regional director for Australia, Southeast Asia, and the Middle East.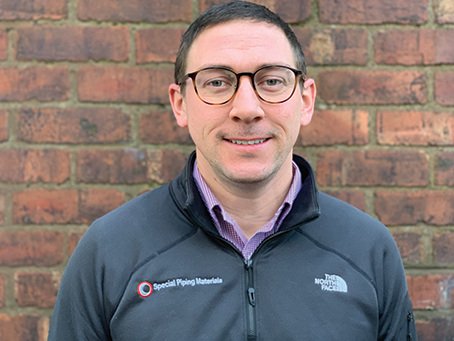 Forth
Crowley Maritime Corp. has promoted Ira Douglas to vice president, labor relations.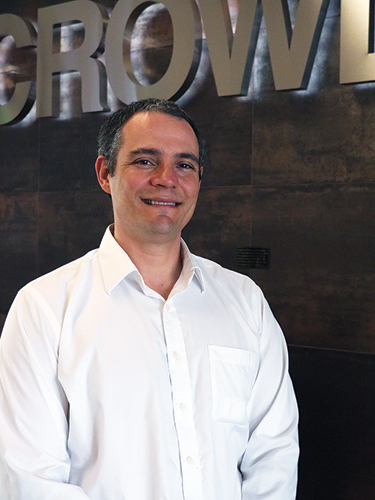 Douglas
Anthony R. Chase has joined the Nabors board of directors.
Magma Products has hired Stephen Potts as shutdown director.
Moray Melhuish has joined WFS Technologies as commercial director.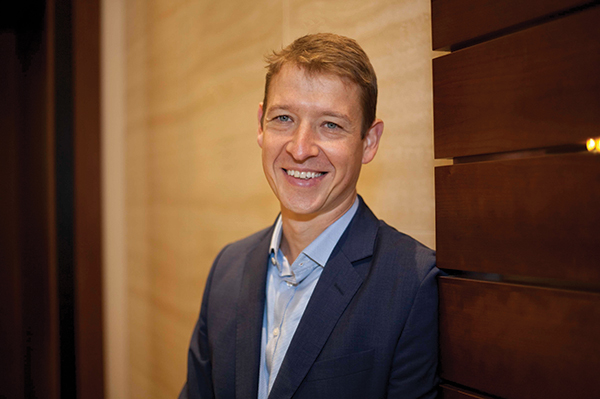 Melhuish
OPITO has appointed Hart Victor as vice president of strategy for the Asia/Pacific region.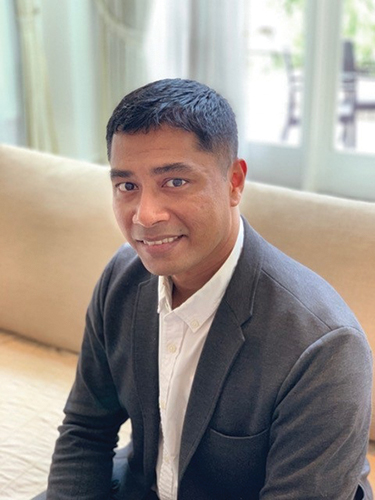 Victor
Petroleum Industry Data Exchange Inc. has appointed Stephanie Waters as president.
Stephens Inc. has hired James Wicklund as managing director in the Energy Group, within its Investment Banking Division.
Company News
DEA Deutsche Erdoel has completed its acquisition of Sierra Oil & Gas, following approval for the transaction by Mexico's National Hydrocarbons Commission and the Federal Economic Competition Commission. Sierra has interests in six Mexican exploration and appraisal blocks, including a 40% stake in block 7 containing the Zama field. DEA plans to consolidate Sierra with its existing subsidiary Deutsche ErdoelMéxico to form a new business unit. The latter has interests in four exploration blocks in the Tampico Misantla and Sureste basins, three as operator.
DEME has integrated its subsidiaries GeoSea, Tideway, A2Sea, and EverSea into DEME Offshore. For the oil and gas and other offshore-related activities market, the new company's services will include landfalls and offshore civil works, rock placement, heavy lift, subsea construction, umbilical laying and the installation and decommissioning of offshore platforms. For the renewables market, the company will provide foundation/turbine transport and installation, cable installation, and operations and maintenance activities up to full engineering, procurement, construction, and installation contracts.
ExxonMobil said that it is providing $300,000 to aid agencies to support disaster relief and recovery efforts in Mozambique following Cyclone Idai, which made landfall on March 14. Of this amount, $250,000 will be contributed to the American Red Cross for ongoing rescue efforts and for food, shelter and comfort for the storm's victims. Its affiliate ExxonMobil Moçambique Limitada will contribute another $50,000 to organizations operating in Mozambique that are assisting the government with disaster relief efforts.
4Subsea has acquired Astori AS, a Norwegian provider of subsea control systems for well intervention operations.
Fairfield Geotechnologies has selected Marlink to provide a highly customized VSAT solution for two ocean bottom node seismic survey vessels.
Nabors Industries Ltd. has renewed contracts with Speedcast International Inc. to provide three years of onshore and offshore connectivity services in North and South America.