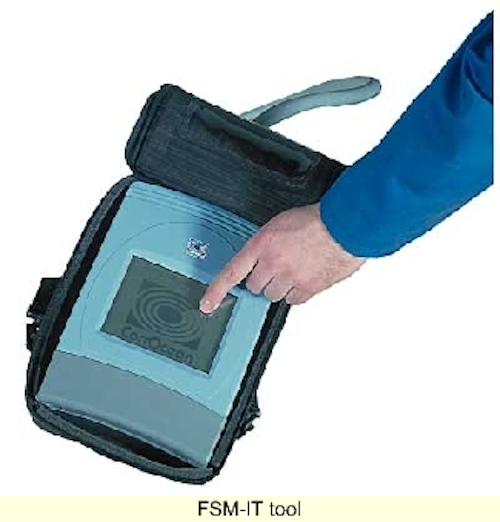 Following a recent merger with Safetec Nordic, CorrOcean now employs around 250 people at various locations around the world. It provides a wide range of integrity management services, including corrosion risk assessment, and develops and supplies equipment for corrosion monitoring, particularly of pipelines, tanks and pressure vessels.
CorrOcean anticipates turnover in the next year of up to $28 million and sees the market in Southeast Asia as being particularly important - along with the deepwater Gulf of Mexico, the Middle East, and Brazil. Active in Asia-Pacific throughout the 1990s, the company sharpened its focus on this market in the last two years when it opened offices in Kuala Lumpur and Perth.
CorrOcean is pinning much of its hopes on FSM-IT. The company pioneered the field signature method (FSM) of corrosion monitoring, a non-intrusive technique that can measure the extent and severity of corrosion, whether of a general nature, or even if cracking or localized pitting has occurred. It works by registering the small changes in the way an induced current flows through a metallic structure as a result of corrosion.
Sensing pins distributed over the area being investigated are used when making voltage measurements, which are converted into an electrical field pattern. This is compared to a set of initial reference measurements that constitute the signature.
Measurements can be made rapidly, without the need to remove thermal insulation and, if extension leads are used to connect to the pins, from a distance of up to 10 meters. Managing Director Roe Strommen claims FSM is significantly more accurate and sensitive than traditional ultrasound or radiography techniques and gives a much clearer picture of any corrosion as it occurs. Furthermore, it provides data over a larger area than ultrasound, it is suitable for inspecting complex geometries and can be used on structures at temperatures up to 450
FSM-IT refers to the portable variant of the technique, consisting of a briefcase-sized instrument, which is used to collect readings from either a fixed or strap-on sensing matrix. Data collection is simple, being menu-driven via a touch screen, and completely operator independent; the information is subsequently downloaded to a PC for processing.
The new product has brought business to CorrOcean valued at $1.5 million in its first year. The Mar Profundo Girassol project team opted for a system for erosion and weld corrosion monitoring of risers where they enter the Girassol FPSO. A number of portable FSM-IT matrices will be used and some autonomous arrays fixed to outboard locations where access is not practical.