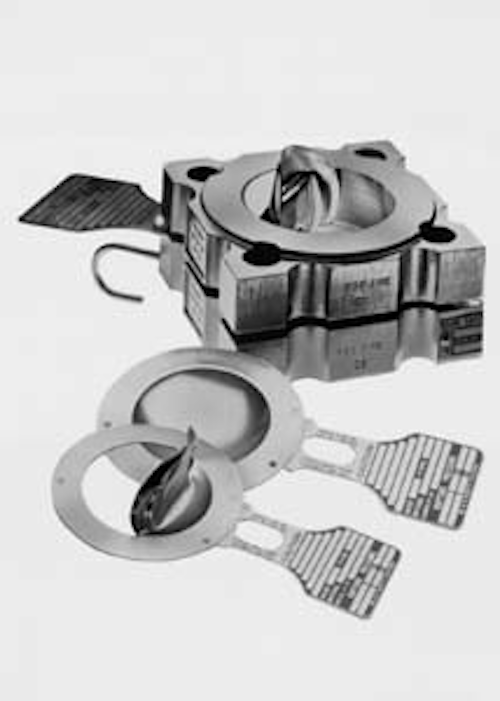 EIC leading large UK
exhibitor group to Jakarta
Britain's Energy Industries Council will be leading a 22-strong contingent to the Indonesia Oil & Gas Technology Exhibition in Jakarta (December 6-9). Exhbitors will include:
BS&B Safety Systems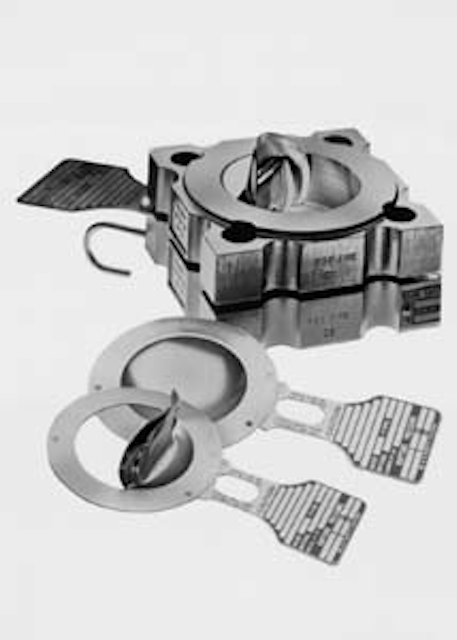 BS&B Safety Systems is a world leader in the design and manufacture of bursting disc pressure relief devices for protection of personnel and equipment against excessive over-pressure in pressurised systems. It has supplied the oil and petrochemical industries for over 60 years. Manufacturing is performed at four separate plants, with worldwide service provided by 90 representatives and distributors.
All international codes are complied with relating to bursting discs for over-pressure protection.
Stand No: 420, Tel: +44 181 3921333, Fax: +44 181 8760573.
Cal Gavin
Cal Gavin, process intensification engineers, specialise in designing and engineering heat transfer equipment and systems for the refining, chemical processing and power generation industries. The company offers turnkey solutions for de-bottlenecking and uprating existing exchangers and systems, along with trouble-shooting.
Cal Gavin makes and supplies patented HiTran tube inserts for enhancing performance and reducing fouling in heaters, coolers, re-boilers and condensers. Benefits include increased processing capacity, maintained performance levels giving longer run times, reduced energy and lower maintenance.
Stand No: 321, Tel: +44 121 4400111, Fax: +44 121 4408055.
Caltec
Caltec is the oil and gas technology division of BHR Group. From its UK offices in Aberdeen and Cranfield teams of engineers and consultants provide a range of services and technology developments for the international oil and gas industry, including test and development facilities to optimise process and equipment. Expertise is available in pipeline hydraulics, pigging, process and subsea technologies.
Stand No: 334, Tel: +44 1224 702777, Fax: +44 1224 827017.
Dawson Downie Lamont
From its factory in Scotland, Dawson Downie Lamont designs and manufactures a comprehensive range of reciprocating pumps for a diverse range of applications, mainly within the oil, gas and petrochemical industries. Its worldwide customer base has been developed over the 90-year history of the company and includes most of the world's leading oil companies and major engineering contractors.
Stand No: 317, Tel: +44 141 9522271, Fax: +44 141 9529088.
Energy Industries Council
The Energy Industries Council is the leading trade association for the marketing and promotion of UK-based companies involved in the supply of capital goods and services to the energy industries worldwide. Its members range in size from major international engineering contractors and manufacturers through to the more specialist product and service companies.
For ease of sourcing to potential buyers, the Council produces a biennial UK sourcing directory which lists over 2,000 companies and their products and services. Free copies will be available on the EIC stand at Jakarta.
Stand No: 412, Tel: +44 171 2212043, Fax: +44 171 2218813.
HSDE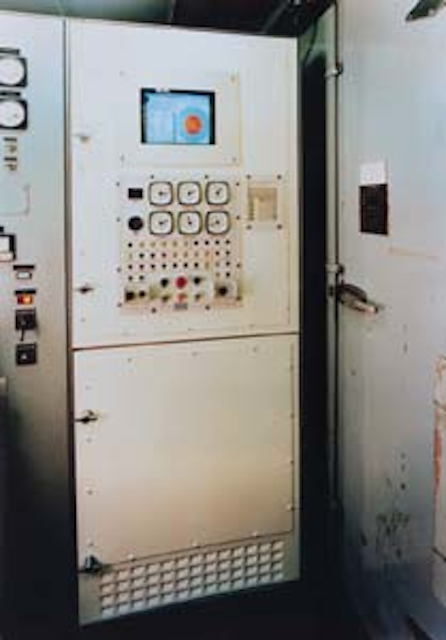 HSDE is a leading supplier of modern digital control systems for gas turbine engines. Its Digicon control range has been fitted to more types of gas turbine than any other controls system: more than 700 are fitted to over 50 types of turbine worldwide. HSDE also offers an extensive retrofit solution.
Digicon systems feature an advanced microprocessor which can interact with either a conventional hard-wired analogue panel or a sophisticated colour graphics system. HSDE also provides electrically-operated gas, liquid and dual fuel control valves.
Stand No: 406, Tel: +44 1707 368018, Fax: +44 1707 327563.
KCC Process Equipment
KCC Process Equipment supplies a wide range of equipment for the oil and gas production industry. Products include gas/oil water separators, gas dehydration and sweetening systems, process heaters, chemical injection units and gas conditioning systems. KCC has supplied packages for off and onshore projects worldwide to end-users such as Shell, BP, Statoil, Arco and Petrobras.
The company operates through a network of representatives in many countries, and plans soon to open branches in the Middle and Far East.
Stand No: 432, Tel: +44 1932 788858, Fax: +44 1932 788876.
KWB Controls
KWB Controls is a leading designer and manufacturer of instrumentation/process control fittings, valves, manifolds, double block bleed valves and associated equipment to the offshore oil and gas, process, power generation and aerospace industries.
Its quality management systems are accredited to BS EN 9001:1994 controlling design, manufacture and service.
Stand No: 303, Tel: +44 161 6331148, Fax: +44 161 6275326.
Mita (UK)
PowerComponents, the industrial cable management division of MITA (UK), will be showing the full range of GRP cable management and cable support systems at the Jakarta oil and gas exhibition. This includes cable ladders, support channels and GRP cable trays. Also shown will be 150mm and 300mm wide lidded cable trays.
These ranges are becoming extensively specified worldwide, particularly offshore where there are considerable benefits of weight saving and reduced installation time. The systems offer a maintenance-free lifespan of many years. Also offered are slotted trunking, enclosures, cable ties and cleats.
Stand No: 402, Tel: +1745 826224, Fax: +1745 833161.
OSO
The Oil and Gas Projects and Supplies Office (OSO) maintains contact with the UK oil and gas industry - upstream and downstream - to identify its needs and the opportunities for UK suppliers. It encourages them to improve their competitiveness and supports R & D.
OSO gathers market information from private and state oil companies and main contractors in targeted foreign markets. Buyers are made aware of UK capabilities. Assistance to UK suppliers is provided through exhibitions and missions. Support is also encouraged from banks and international lending agencies.
Stand No: 315, Tel: +141 2283636, Fax: +141 2211718.
Tube Developments
Tube Developments has been a leading UK stockist for 25 years of high yield structural steel tubes and seamless process pipe to the offshore, refining and petrochemicals industries.
Stand No: 423, Tel: +1236 823551, Fax: +1236 825660.
Other EIC group exhibitors:
AEA Sonomatic
Stand No: 335, Tel: +44 1925 253442, Fax: +44 1925 253676.
Edinburgh Petroleum Services
Stand No: 424, Tel: +44 131 4494536, Fax: +44 131 4495123.
Forth Tool & Valve
Stand No: 319, Tel: +1592 772568, Fax: +1592 775310.
Head Robinson Engineering
Stand No: 434, Tel: +44 1179 711333, Fax: +44 1179 711334.
Hydra-Tight
Stand No: 327, Tel: +44 1543 677151, Fax: +44 1543 673010.
Hygood
Stand No: 418, Tel: +44 1483 572222, Fax: +44 1483 302180.
ICI Katalco
Stand No: 307, Tel: +1642 523637, Fax: +1642 522542.
Jacques DeRegt Cable Systems
Stand No: 421, Tel: +44 1353 860022, Fax: +44 1353 861388.
Positive Metering Systems
Stand No: 325, Tel: +181 8927292, Fax: +181 8928090.
Prime Actuator
Control Systems
Stand No: 428, Tel: +44 1227 762895, Fax: +44 1227 787895.
Copyright 1995 Offshore. All Rights Reserved.